The Way Millennials Buy Homes Is Different Than Older Generations — and It Could Put Them at Risk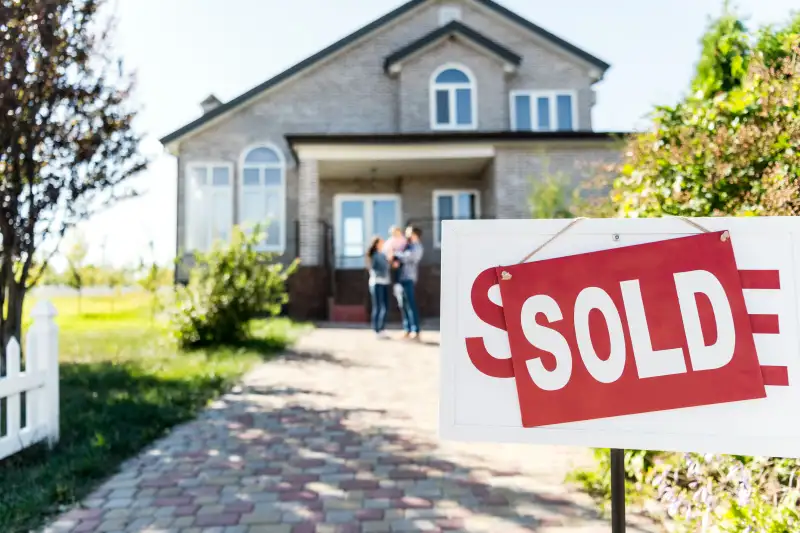 LightFieldStudios—Getty Images/iStockphoto
Millennials are making financial sacrifices in order to become homeowners — and some of the moves that are helping them buy homes could be risky.
The finances involved in buying a home are a bit more complicated for this generation than the ones before them. Housing prices are going up, student debt is at an all-time high, and rent prices are making it more and more difficult to save for a down payment, particularly in areas with high-paying jobs (think: New York, Bay Area, Chicago).
All of these factors help explain why 45% of millennials interested in buying a home said that cost of living is holding them back from taking the plunge, according to a new survey of 2,582 U.S. adults from Bankrate. Compare that to the 38% of Gen X respondents or the 31% of baby boomers who said the same, and it paints a fuller picture about a young generation of hopeful homeowners, willing to move mountains — and perhaps even dip into their retirement accounts — to make it happen.
That's right, millennials are more likely to take money out of their retirement savings to fund their first home than Gen Xers or baby boomers. Some 13% of millennials said they used a portion of their retirement savings to help cover a down payment or closing costs while buying a home. Only 8% of Gen X and 7% of boomers did the same.
Dipping into your retirement savings is generally considered a personal finance no-no, since these funds grow in value over time and provide some cushion for later on, when medical bills inevitably ramp up. Many financial professionals would advise against messing with the money you set aside for your future self, and have you opt for something safer.
But the survey showed that millennials are firing harder on all cylinders to meet their down payment and closing costs. It's not just a matter of going straight to retirement savings; millennials are more resourceful (probably out of necessity) than older generations when it comes to utilizing different ways to come up with enough money for a down payment and closing costs:
The good news is that dipping into your retirement savings isn't necessarily a bad decision when you're buying a house. But it can be viewed only as a smart move if it's done responsibly, with the proper understanding of how your retirement savings works. Here are three major points to understand before deciding whether it's wise to dip into your retirement:
Be absolutely certain that you've exhausted all of the other options outlined in the chart above. It's okay to borrow from your future self, but doing so means you'll miss out on making some extra money.

Look to your IRA savings account instead of your 401(k) savings account. Both require you to pay a fee if you take money out before you turn 59 ½ (that's right, learn your half birthday). But unlike your 401(k), your tax-deferred IRA savings account gives you more flexibility for certain "big life milestone" or "emergency" expenses ...like buying a home.

Put the money back as quickly as you possibly can. Again: Your money makes more money when it's sitting in your IRA account, meaning you essentially stop the growth process on those dollars when you take them out. The more quickly you reimburse the account, the sooner things will be right back on track.