When It Pays to Buy Off-Line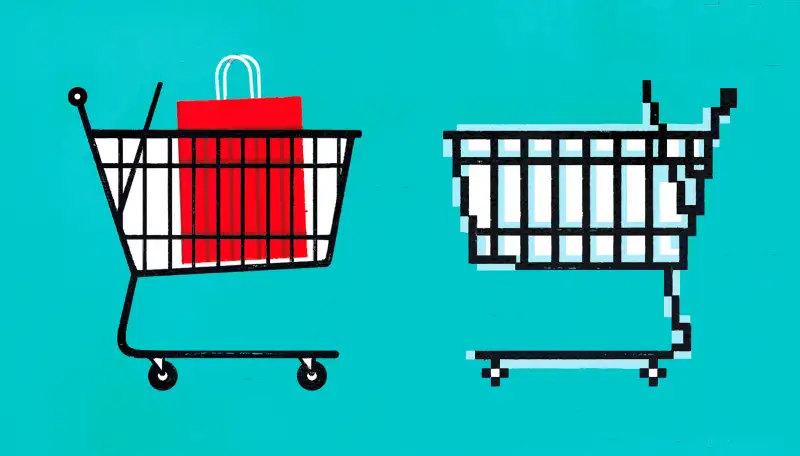 Just because you can buy virtually anything online doesn't mean you should. Some purchases may cost more, either immediately or in the long run—particularly if something goes amiss. Other items require your physical presence so you can see (and hear, taste, smell, and feel) what you're getting.
"When it's an expensive purchase that needs to be experienced, brick and mortar wins," says Benjamin K. Glaser, features editor with DealNews, a bargain-hunting site. Here are a few factors that should encourage you to put down the laptop or smartphone and go to the store yourself.
• Tight deadlines. One key issue to consider, Glaser says, is how quickly you need the product. Same-day delivery is "still very much in beta mode" and typically limited to large cities. Macy's recently expanded same-day delivery to 17 markets, topping Amazon's 14. (Conversely, eBay recently terminated its same-day delivery program, "showing just how in flux the option is," Glaser says.) Many more retailers offer in-store pickup, but a study by StellaService found that in-store pickup often is no faster than shopping in person—and in many cases actually takes longer.
• Door-buster prices. Seven out of 10 products are priced about the same online as they are in the store, according to Anthem Marketing Research. But experts say retailers still reserve many of the truly jaw-dropping prices—particularly during the holidays—for in-store buyers, knowing that once you're through their doors, you'll probably spend more. "They want to lock you into their store with a great sale," Glaser says. Not sure if an advertised deal is worth the trek? Visit bargain-hunting sites (like DealNews) or price comparison sites (PriceGrabber, NexTag) to check what other retailers charge.
Read next: 5 Big Retail Trends That'll Help 2015 Holiday Shoppers Grab the Best Deals
• Plan B problems. Returning large items such as a refrigerator or a lawn mower can be a huge hassle, making it even more imperative that you check out bulky items in person before you buy, notes online-shopping expert Brent Shelton of bargain-hunting site FatWallet. Carefully research return policies and, for web retailers, shipping charges. Many online stores offer free shipping, but far fewer pay for the return trip. A "return to store" option might mitigate that cost, but not the nuisance—and may not even be available in your area.
• Fit and feel mismatches. Color, texture, and quality are hard to gauge online, says Katrina Chan, head of shopping at financial comparison site NerdWallet. Home furnishings can be particularly tricky. "It's impossible to feel the texture of fabric or see how the paint really looks on a wall through a computer screen," she says. A love seat that looks dazzling online, for example, could have a scratchy texture, clash with your decor, or be poorly constructed. Indeed, mattresses, couches, and cars usually require the application of your own set of, uh, physical attributes. "Before you invest thousands on a new mattress or new sofa, you want to lie down and make sure it's comfortable," Chan says. Buying an unfamiliar brand of clothes or shoes online can also pose a hazard, since fit and comfort can vary.
Read next: The 5 Best Black Friday-Style Sales Available Right Now