3 Tricks to Help You Snag the Best Deals Online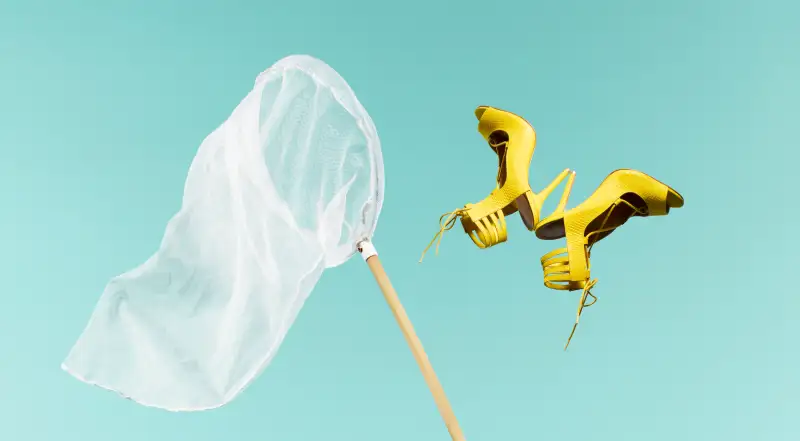 There's nothing quite like the satisfaction of shopping for a product online and discovering that one site sells the item for 20% less. But perhaps you've noticed that snagging that kind of deal isn't as easy as it once was?
Increasingly, online retailers are employing complex pricing algorithms that take into account factors like an item's popularity and what competitors are charging for it. Sometimes the systems also factor in data about you—such as where you live, when you shop, how often you've visited the site, and what you've bought in the past.
The result? You might see prices for an item fluctuate by 15% to 20% in a short period, says Rafi Mohammed, author of The 1% Windfall: How Successful Companies Use Price to Profit and Grow. And the amount you're charged could very well be different from what your friend will pay.
So-called dynamic pricing has long been used by airlines and hotel chains, which index prices to supply. But now both dynamic and differential pricing (based on who's buying) are becoming "extremely common" in all aspects of online shopping, says Columbia Business School professor Robert Phillips. Amazon, BestBuy.com, and Walmart.com are among the e-tailers that cop to using these tactics. Beat back price bots with these tricks:
Be a secret shopper
If a retailer knows what you tend to buy and when, it can use that info to jack up the price on items you're likely to pay more for, says Christopher Elliott, author of Scammed: How to Save Your Money and Find Better Service in a World of Schemes, Swindles, and Shady Deals. So you generally want to tell merchants as little about yourself as possible.
Most of what sellers know about you comes from "cookies," small files sent to your browser by each site you visit. These relay info about your habits to other sites you surf.
You could delete your browser's cookies—"clear browsing history" in the settings menu—before you shop. But this may erase info that could help you in the pricing wars (a shoe e-tailer, for example, may market better deals to someone who often shops at Zappos).
So first try opening a "private" window on Firefox or an "incognito" window on Chrome or turn on "private browsing" in Safari, all of which let you surf without saving cookies. That way, you can compare the prices a retailer offers when it doesn't know who you are with those it offers when it does.
Also, use multiple browsers or devices. "A different IP address can turn up a different price, even if you've cleared cookies," says shopping expert Andrea Woroch. Digital Folio, a real-time pricing site now known as Cartbound, offers a demo on YouTube: A site rep pastes the URL of a TV costing $199 at Walmart.com on Firefox into Chrome—where it's priced at $168.
Play hard to get
"Customers who are loyal are the least price sensitive, so it makes sense to charge them more," says Phillips.
Hesitating on a purchase shows your willingness to go elsewhere and may get a retailer to sweeten the pot. Web research firm Baymard Institute found that 68% of online shopping carts are abandoned after initial click-throughs. Retailers are desperate to convert those carts into sales, so in many cases they'll offer a better deal to get you to buy, says Phillips.
Coupon site Rather-be-shopping.com found 17 well-known retailers (including Bed, Bath & Beyond, Macy's, and Williams-Sonoma) that offered coupons (ranging from 20% off to free shipping) to customers who left their carts.
Don't want to pay full price on those towels from Pottery Barn? Log in to your Pottery Barn account and put them in your cart. Within a few days, you may get an email offering them at a lower price.
Arm yourself
There are a few tools you can use to benefit from price fluctuations.
Camelcamelcamel.com, for example, lets you create price watches on Amazon products. (See the chart below for an example of how dramatic price fluctuations can be over a 30-day period.) You are alerted to changes and can browse products with the biggest price drops.
Another smart tool is InvisibleHand, a browser extension you can install on Chrome, Firefox, and Safari. Whenever you land on a page selling a product, it automatically searches the web for the lowest prices on the item.
These tools can help you stay a step ahead of the retailer, says Woroch. "It's not always easy, but you can save a lot of money in the long run."