The Italian Villa in 'Call Me By Your Name' Is for Sale for $2.15M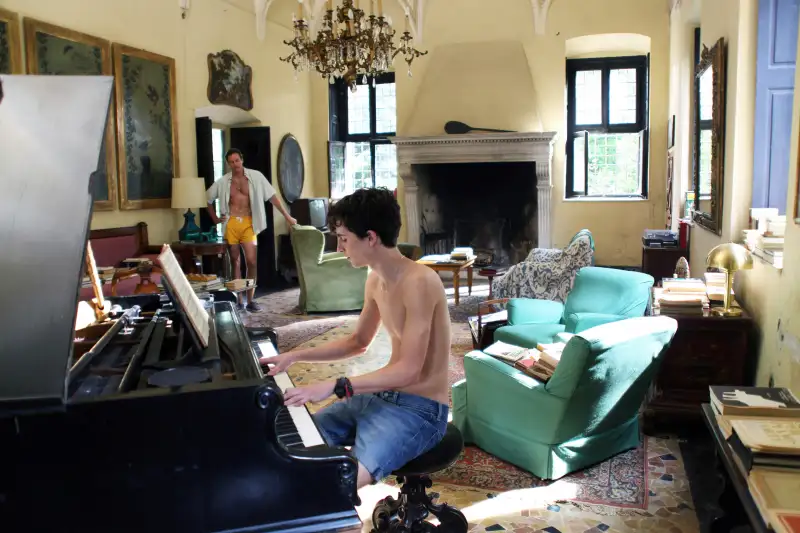 Sony Pictures/Everett Collection
If you loved the sprawling, rustic home featured in the Oscar-nominated Call Me By Your Name, now is your chance to own a piece of movie history. The villa, located in Italy's Lombardy region an hour outside of Milan, is for sale for $2.15 million.
In the film, the house is occupied by Elio Perlman, whose coming-of-age romance with his father's research assistant forms the basis of the story. In real life, the Northern Italian abode dates back centuries. Known as Villa Albergoni, the building was originally constructed as a fortress before it was converted into a home in the 17th century, according to Elle Decor.
If you can picture yourself living among the detailed stonework and vaulted ceilings that appeared in the film, you're not alone. Luca Guadagnino, Call Me By Your Name's director, told The New York Times he briefly considered buying the property before deciding to set the 2017 coming-of-age film there.
The home's listing will look familiar to movie buffs. Photos show the same living room, library and entrance hall that appear in the film. According to the listing, many of the home's early details, like fresco paintings on the hallway ceiling and a wooden front door decorated with flower-shaped carvings, are preserved intact. Villa Albergoni comes with eight bedrooms and seven bathrooms, but you don't just get the house. The villa is surrounded by a private park, the listing says.
The villa is listed with House & Loft, an international realty company, for €1.7 million, the equivalent of about $2.15 million in U.S. dollars. You can see photos of the home on houseloft.com.