You Can Get $5,000 Worth of Free Amazon Stuff When You Buy a House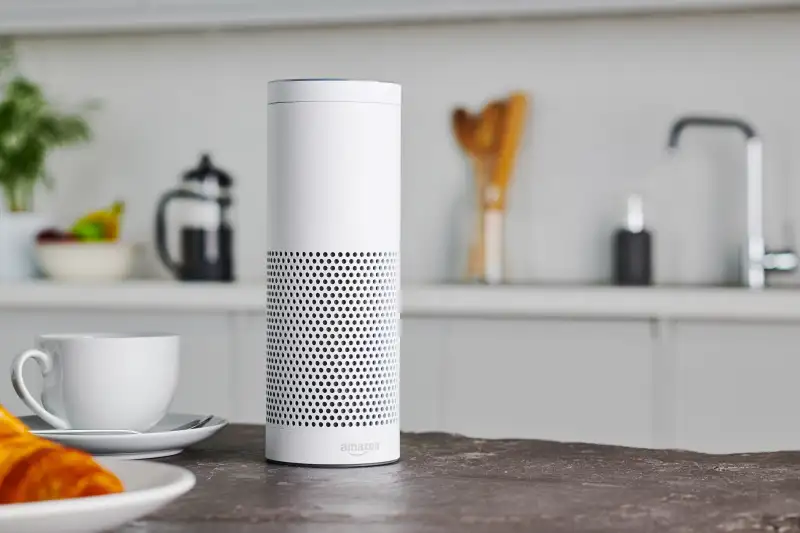 Future Publishing—Future via Getty Images
At a time when it's easier than ever to begin your search for a home online, one group of traditional brokers is aiming to lure would-be homeowners with up to $5,000 worth of Amazon smart home gear other services.
Realogy, the parent of brokerages like Century 21, Corcoran, Sotheby's International Realty, is partnering with the online retail giant to offer smart home packages which it says could be worth thousands of dollars when shoppers buy a house through TurnKey, essentially a new online referral system for its brokers.
"It's better than tech-heavy platforms because I think there's still a great deal of value in having a real conversation - on the phone - with experts to help match you with the best agent," says Farnoosh Torabi, a personal finance writer who is helping Realogy to promote the program (Torabi has written for Money, as well as many other publications). "To be able to talk through and hear some of your needs and concerns is something a website algorithm can't quite do."
With leads driven by sites like Zillow cutting into Realogy's share of agent commissions, the traditional real estate brokerages represented by Realogy have been looking for ways to compete. Realogy has struggled in recent months, as earnings disappointed Wall Street analysts. The stock as lost about three quarters of its value in the past year. (The company didn't immediately return a call seeking comment.)
While TurnKey may save some buyers the headache of searching for an agent, the greatest draw is likely to be the Amazon package that comes with a home purchase. Upon moving into a newly-purchased home, the deal offers buyers between $1,000 to $5,000 worth of Amazon home products and services. A large chunk of that value — between 30% and 45%, depending on the package — is paid in the form of an Amazon Home Services credit, which can be used on services like unpacking, cleaning, furniture assembly and more, according to TurnKey's signup page.
The rest of the package is paid out in Amazon smart home products, like Echo smart speakers and Ring doorbells, and a 10% discount on up to $200 with the registration of an Amazon Move account. The cost of the Amazon prize package is covered by the agent, according to Amazon.
Of course, as with all deals, there's some fine print. The program is only available in 15 metro areas, including San Francisco, Chicago and Denver among others. And, unless the house you're buying costs more than $700,000, you won't get that full $5,000 value, according to the TurnKey signup page. A person buying the average $289,000 home would receive the $1,000 package, which includes an Echo Dot, one Ring Doorbell and two Echo Show 5s, a countertop device that lets you control your smart home technology with a touchscreen, as well as a credit of "over $450" toward move-in services.
If, on the other hand, you're buying a home for $700,000 or more, you're due for the biggest package, which includes "4 Echo Spots, 4 Echo Show 5s, 1 Ring Doorbell II, 1 Z-Wave Connect Camelot Deadbolt, 2 Fire TV Cubes, 2 Sonos Beams, 12 Kasa Lightbulbs, 1 eero WiFi and 1 Smart Things Hub," according to the TurnKey website. Those interested in learning more about the program can visit TurnKey's landing page on Amazon.