NFL Star Cam Newton Just Lost a Big Sponsorship Over Sexist Comments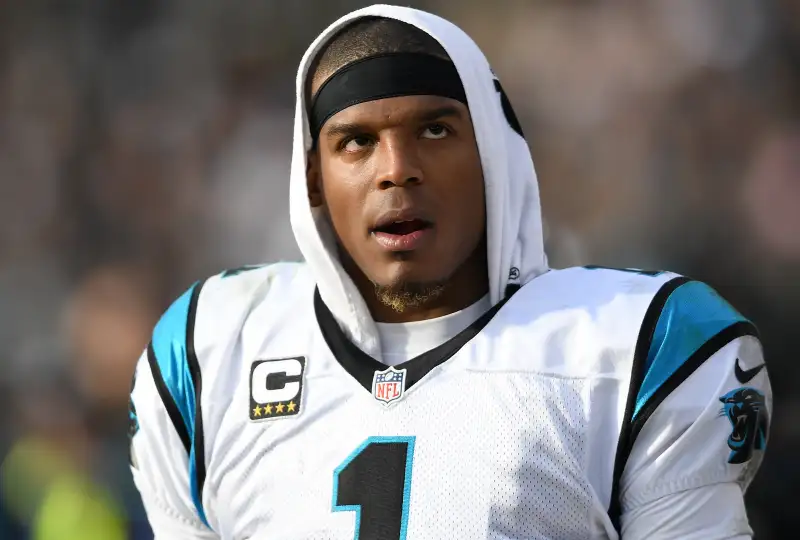 Thearon W. Henderson—Getty Images
Carolina Panthers quarterback Cam Newton is losing an endorsement with yogurt maker Dannon after laughing at a female reporter who asked him a question Wednesday.
Newtown said "It's funny to hear a female talk about routes like—it's funny," in response to a question from Charlotte Observer beat reporter Jourdan Rodrigue at a news conference Wednesday.
Now, Dannon has announced it is dropping Newton as a spokesperson, USA Today Sports reports, calling his comments "sexist and disparaging to all women." The pro athlete has repped Dannon's Oikos yogurt since 2015. He's earned a reported $26 million this year, according to Forbes, between his $13 million salary and endorsement deals.
"It is entirely inconsistent with our commitment to fostering equality and inclusion in every workplace," Michael Neuwirth, Dannon's senior director of external communications, wrote in an email to USA TODAY Sports. It's simply not OK to belittle anyone based on gender. We have shared our concerns with Cam and will no longer work with him."
Rodrigue said she talked to Newton about the incident privately after the fact, but he did not apologize, despite Panthers director of communications Steven Drummond telling ESPN that Newton had "expressed regret for using those words."
Gatorade and Beats Headphones are also sponsors, per Forbes, and he endorses Carolina's HealthCare Systems and Electronic Arts. He also has a cleat collaboration with Under Armour, which is the company's top-selling football cleat.