Beware: Car Accidents Spike 34% on Black Friday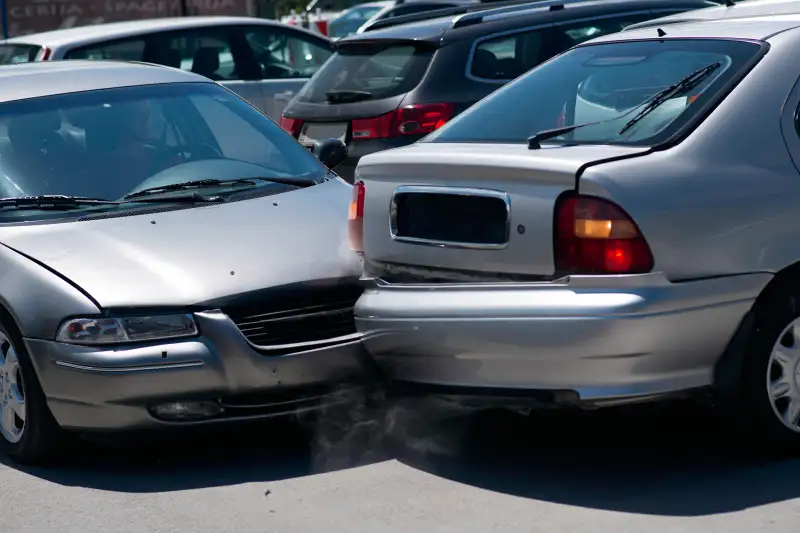 Drive safely these next few days — it's a dangerous time of year to be on the road.
There are 34% more car accidents on Black Friday, 25% more accidents on the Wednesday before Thanksgiving, and 20% more accidents on Thanksgiving Day compared to the two weeks before and after, according to new data from Progressive Insurance.
On Thanksgiving evening and Black Friday, the most common kinds of accidents were backing or parking-related — so be wary of parking lots full of shoppers in a mad rush to get holiday deals.
On Wednesday and Sunday, the danger is in holiday travel. The Sunday after Thanksgiving has historically had the most out-of-state accidents, most commonly in New York, Pennsylvania, Texas, California, and North Carolina.
The safest day to travel this week will be Monday, which tends to have 37% fewer accidents than Sunday. Have to hit the road before the weekend is over? Saturday is still 17% safer than Sunday.
If you are on the road over the holidays, be extra cautious. At the mall, avoid parking at the end of an aisle or near other cars parked at an angle, Progressive advises. Your best bet is to park far away from store entrances — the extra walk is worth avoiding an accident.
Related: