How to Break Up With Your Cell Phone Carrier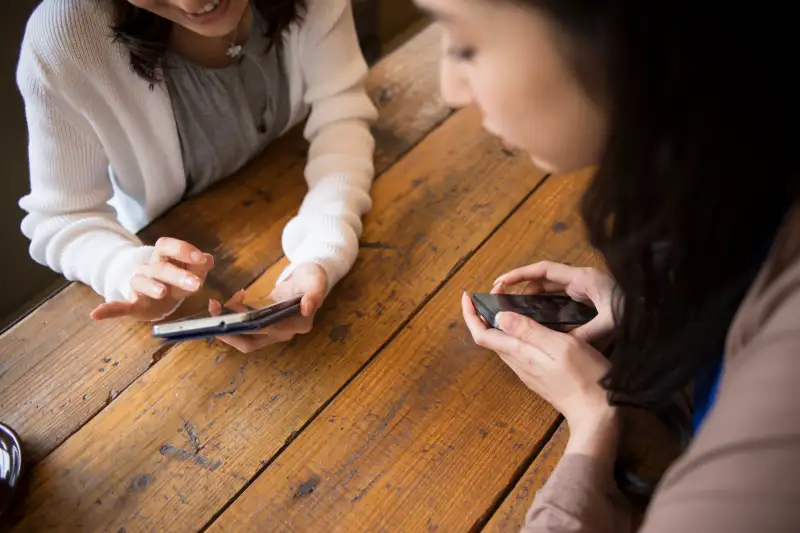 Now is a great time to shop for a new cell phone plan.
Consumers are using more cellular data than ever before: 3.3GB per month, up from 2.7 a year ago, according to NPD Group. Because of that — or perhaps driving that change — cell phone carriers are offering bigger and bigger data buckets. And as carriers offer more generous plans, the increased competition has caused prices to drop.
The result? You'll likely find that your plan, or a very similar plan, or an even more generous plan, is now being offered for a lower price.
That's true even at the priciest carriers. Verizon, for instance, now offers one line with 6GB for $5 less than it did last year (making it one of Money's Best Cell Phone Plans of 2016, winning for Fast, Broad Coverage).
And for the first time, you might be able to take advantage of these discounts -- because carriers are phasing out two-year contracts. Only Sprint still offers them for new plans. "Users are no longer locked into contracts," says Brad Akyuz of NPD Group. "They have the flexibility to switch for any reason. They should always keep that in mind."
The change might be disorienting if you haven't shopped for a plan in awhile, but affords you a great deal of freedom.
To find the most affordable plans that meet your needs, check out our top picks, or use our tool to get even more personalized results. Then take these steps to make a move.
Step 1: Calculate the cost of leaving.
While it's hard to get a new two-year contract, you might still be on an old contract plan. And it can be costly to get out of it.
Historically, cell phone plans have worked like this: You got a big discount on your phone — say, you only paid $200 for a phone worth $650 — if you agreed to stay with the carrier for two years. What you might not have realized is that you were paying off the rest of the cost of your phone as part of your monthly service bill. So if you left before the two-year contract was up, you were sticking your carrier with the rest of the bill for your phone. Carriers tried to discourage this behavior by charging "early termination fees" of up to $350 per line to customers who left early.
Early termination fees are usually pro rated based on how long you've been with the carrier. So call your carrier to find out how much you'll be charged if you leave.
Customers who aren't under contract can get trapped, too. On plans without a two-year contract, you must pay the full cost of the phone. But many people are understandably hesitant to shell out $650 for a new smartphone (plus taxes and fees!) after having paid $200 or so for similar phones. So carriers have offered another option: Sign up for an installment plan and spread the cost of the phone over 24 months.
The problem: If you want to leave early, you generally have to hand over the rest of the installment payments before you go.
Step 2: See if someone else will cover the exit fee.
If you still want to switch, you might be able to get another carrier to pay your early termination fee or installment plan balance -- but read the fine print.
T-Mobile, for instance, will mail you a Prepaid MasterCard covering your fees two months after you switch, but you must hand over your old phone (to T-Mobile) and buy a brand-new device. That means you can't reap any savings by bringing your own device, or resell your old phone to get cash. AT&T and Sprint are also running similar promotions, offering to cover switching fees of up to $650 per line if you trade in your old phone and activate a new one.
Step 3: Figure out whether you can keep your phone.
Once you're free of your old plan, there's another industry shift that may help you out: If you like and own your phone, it's easier than ever before to transfer it to a new carrier.
"It used to be if you had a Sprint phone, you couldn't usually take it with you," says Marc Lowenstein, managing director of Mobile Ecosystem. "For the most part now, that barrier is being eliminated because most of the phones now work on all the LTE bands on all the carriers. So you can much more easily take your phone from one operator to another."
However, there are exceptions: On Virgin Mobile USA and Boost Mobile, for example, you can't bring any phone from any carrier.
Before you commit, check with your new carrier to confirm that you can activate your existing phone on its network. Many carriers offer web pages where you can input some combination of your old carrier, the type of phone you have, or your phone's IMEI number (a unique identifier) and see if your device will be compatible. You can get your IMEI code by simply entering *#06# on your phone's dial pad.
Before you can switch, you must make sure your device is "unlocked" from your old carrier so that you can use it on other networks. If you've paid off your phone in full, your old carrier is legally required to "unlock" it, but each carrier has a different unlocking process. AT&T lets you request a device unlock online. T-Mobile lets you download a Device Unlock app. Sprint devices released after February 2015 will be automatically unlocked when eligible; call customer service for help with other devices. And all Verizon 4G LTE devices are already unlocked.
Contact your carrier for more help, and away you go.