Find the Best Cell Phone Plan For You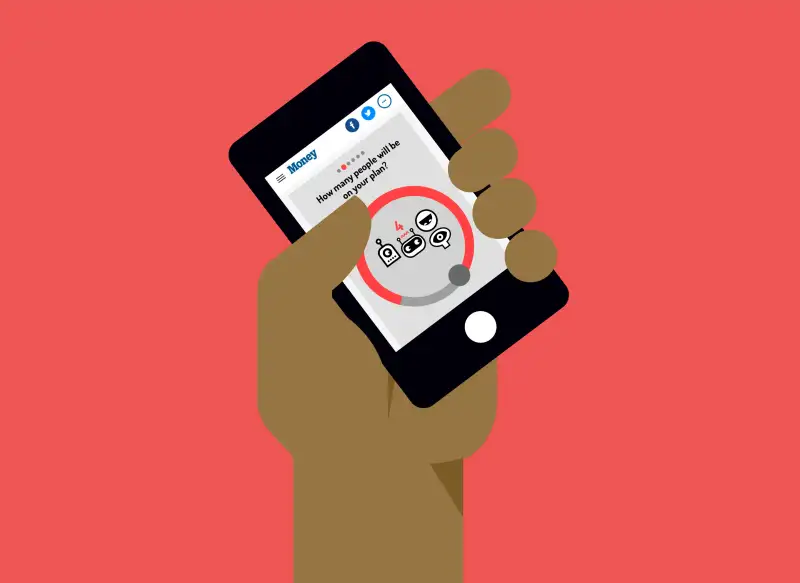 Choosing a cell phone plan means grappling with several questions. Do you really need unlimited data? How much more would you pay more for a better network? Is your family better off teaming up or going it alone?
To help you weigh your options and find the plans that deliver the best value, Money created a tool that compares almost 100 plans from a dozen companies, taking into consideration cost of data, hidden fees, national network quality, and other factors. Answer a few simple questions and you'll get personalized recommendations based on all the components you're looking for.
So whether you need the lowest-cost plan, or one that gives you (practically) unlimited room to run, Money has your mobile needs covered. Information on plans and pricing is current as of June 12, 2017.
Looking for more information? Check out Money's Best Cell Phone Plans for 2017.