What to Know About Medical Credit Cards Before Signing Up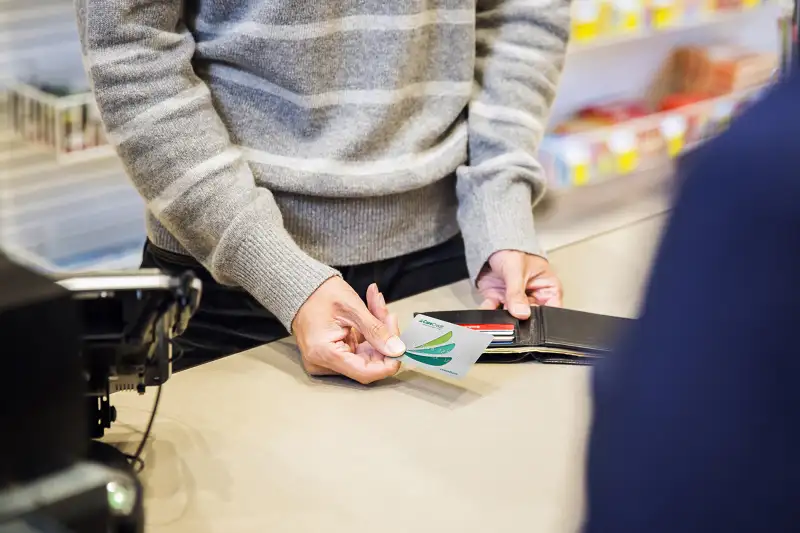 A medical credit card can help you pay off an unexpected health expense if you know how to use one. If not, you could end up owing way more than your original bill.
Offered at hundreds of thousands of doctors and veterinary offices across the country, medical credit cards are designed to spread out medical and veterinary bills that you can't afford to pay off all at once. If the bill is over $200, you can pay it back interest-free over a set period of time, ranging from six to 24 months. Typically used for services that aren't often covered by insurance (such as dental, cosmetic, or chiropractic work), medical credit cards can also be used for things like primary care or healthcare specialists if your provider accepts them.
According to CreditCards.com, approval rates for these cards are high — you can even be approved at a doctor's office relatively quickly. CareCredit credit cards (owned by Synchrony Financial) are perhaps the best known, though banks such as Citi and Wells Fargo also offer them.
These cards use a type of financing called deferred interest, which may sound great in theory, but experts warn consumers may not fully understand what they're agreeing to.
What to Watch For
If the balance of the card isn't paid off in full by the end of the agreed-upon payment period, you're hit with all of the accrued interest at one time, often at a very high rate. CareCredit's APR is 26.99%, while the average credit card has an interest rate around 16.5%. So let's say you have a $5,000 bill that you want to pay off in two years. You'd end up paying an additional $1,000 in interest if you went with CareCredit, and it would hit the moment you passed your payoff time limit, even if you were $100 dollars away from paying everything off.
"The terms certainly are not hidden, but many times people don't read all of the information with any financial product to fully understand what they're getting into," says Matt Schulz, senior industry analyst at CreditCards.com. And in fact, CareCredit's website clearly charts interest rates and offers an interest calculator for consumers to do projections.
Still, in reviews of the CareCredit on sites like Yelp and SiteJabber, many customers say the fine print on these cards was not made clear to them when they signed up. CareCredit was forced to refund customers $34 million in 2013 by the Consumer Financial Protection Bureau for deceptive enrollment practices, because consumers thought they were signing up for interest free cards.
"CareCredit is committed to ensuring that our deferred interest products are transparent and easily understood by consumers, and, importantly, that our consumers understand how to avoid paying interest," David Salzman, vice president of CareCredit Communications at Synchrony Financial, wrote in response to a question about the negative reviews. "Based on our consumers' feedback and our own data, we believe we are meeting this commitment."
Is it Right for You?
If you're uncomfortable with such a risky financial product, Schulz recommends looking into a normal credit card (many currently offer at least 12 months of 0% interest upon opening an account) or even a personal loan if you need longer to pay it off.
Another option is to work out a payment plan with your doctor.
"Before taking out a loan or opening a new card ask the service provider if they would be willing to accept payments over time," advises credit expert John Ulzheimer.
Something else to watch out for: The promotional financing applies only to healthcare-related expenditures. So if you use the card to fill up your tank or buy groceries, you'll incur interest charges if you don't pay the bill off in full during the billing cycle, even if it's during the promotional period.
Like other credit accounts, a medical credit card may impact your credit score. Forego applying for any new card, advises Schulz, if you're thinking of applying for a mortgage or car loan in the near future (the bank does a hard inquiry of your credit report, which will temporarily lower your score, meaning you might not get as good of a loan rate, for example).
"The best move in this sort of situation is to do your homework on this, take your time with it, and understand what you're getting into," says Schulz.
The bottom line: You should only consider a CareCredit credit card if you can pay off your debt before the deferred interest period ends.