10 Easy Ways to Make Yourself More Hireable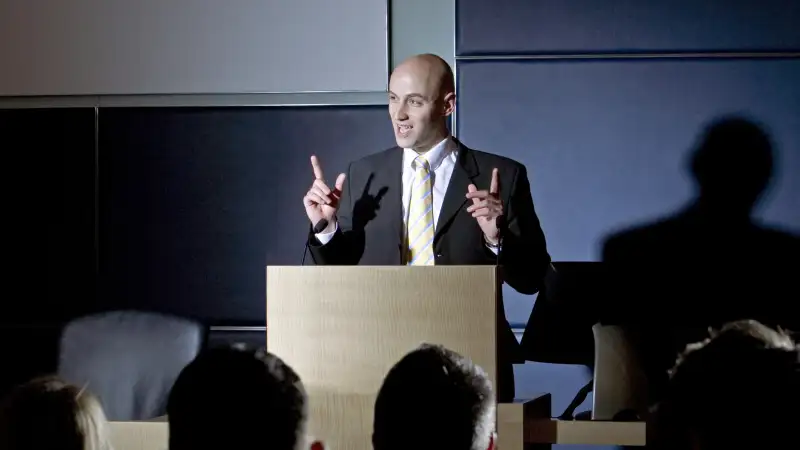 In today's competitive job market, it is not enough to promise you'll get the job done. You need to already have a track record of accomplishment.
With smaller headcount, employers are gun-shy; they're wary of making a hiring mistake when they do have the rare opportunity to fill a slot. So they try to hold out for the perfect candidate.
That means it's even more critical that you are perceived as someone the employer can't live without—the best in what you do, the go-to person, the expert.
For experienced professionals, this means being seen as the best for your industry (e.g., media, banking) or role (e.g., sales, financial analysis). Even new entrants to the job market can differentiate themselves as expert in baseline skills (e.g., computer software, communication skills, leadership potential).
Here are 10 ways to establish your expertise:
1. Collect testimonials. Post testimonials on your own website, if you have one, and on LinkedIn. If you say you're great, it's bragging. If someone says it about you, it's social proof. Pick people who know your work well. Email or call them (however you normally communicate) and explain that you are editing your profile or website and would appreciate a recommendation from them. Be prepared to coach them on the specific details you would like them to emphasize—if they worked with you a while ago, they may not remember exactly what you did.
2. Hitch your wagon to brand names. You want people to know you were already selected by the best (and therefore the most selective) employers. Easy enough if the companies where you've worked are household names, but if not, look for ways to define them in a superlative fashion in your resume and on LinkedIn. For example, if a previous employer was a Fortune 500 company or leader in its field or the biggest of its peers, say so.
3. Share in another expert's halo. When you're going for a job or looking to meet someone important in your network, have someone you know who's especially well revered in the field put in a good word for you. As a recruiter, when I got a referral from someone that I highly regarded, I regarded that referred candidate more highly.
4. Get published. Pen a guest post for a blog or newsletter that serves your industry. Authorship conveys expertise. (Ahem.) If you're a member of an association that puts out a newsletter, contact the person in charge of putting it together and suggest ideas. If you're a reader of a specific blog, it might have instructions right there on how to submit an idea; if not, contact the editor.
5. Get quoted. Not up for writing an entire article? Lend your expertise as a source. Network with journalists who cover your area—you can find them via HARO as well as Twitter—and let them know you are available at any time. Give them your cell phone number, even. Journalists love to know they have a go-to source who will pick up the phone when they're on deadline. Remember to speak in catchy, therefore publishable, sound bites when they call.
6. Speak in public. In addition to writing, speaking is an effective way to share and promote your expertise. Consider conferences organized for your industry or for general professional associations (e.g., women's groups, young leaders, MBAs) Volunteer to speak at an alumni event or career-services workshop for your alma mater. Put a Google alert on keywords and phrases, such as "TedX" or "call for speakers," to get notified of speaking opportunities.
7. Get certified. Continuing education in your field implies that you are staying on top of the latest developments and keeping your skills updated. This could mean getting an advanced degree or formal certification. Depending on your field, it may be enough to take one-off courses without a full certification, attend conferences or lectures or join a professional association or Meetup.
8. Lead your peers. Don't just join a professional association; head up a committee or sit on the board. Such groups always need volunteers, so it's unlikely your offer to help will be turned away. No active group in your field? Start one or revive an inactive one—as the person who takes the initiative to bring like-minded people together, you put yourself in a leadership role.
9. See around corners. When you're interviewing for a job in your target area, don't just establish your current skills; establish how your knowledge can be applied to help the employer. When you go above and beyond what you know and talk about how you would actually apply it to situations your prospective employer might be facing, hiring managers see you as someone who has practical expertise.
10. Take a stand. In addition to knowing the trends and innovations, have a vision to propose. When you make suggestions to a prospective employer, you are seen as a solution to their problems. When you have opinions and ideas, you demonstrate leadership potential. You don't just follow; you create new possibilities, new solutions. Employers will want you to implement that solution for them.
Caroline Ceniza-Levine is co-founder of SixFigureStart® career coaching. She has worked with professionals from American Express, Condé Nast, Gilt, Goldman Sachs, Google, McKinsey, and other leading firms. She's also a stand-up comic. This column will appear weekly.