The Pros and Cons of Becoming an Intern at 70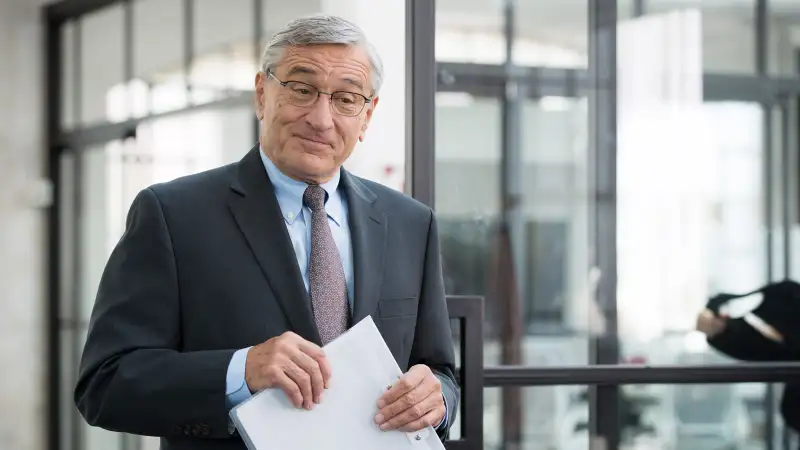 Francois Duhamel—Warner Bros./courtesy Everett Collection
The Intern, a movie starring Robert De Niro as a 70-year-old intern, opens this Friday. It tells the story of a De Niro's character Ben coming back from retirement by way of an internship for a technology company run by a CEO (Anne Hathaway) more than half his age. Though fictional, it's based on a real-life concept. Goldman Sachs is one such company that offers internships for experienced professionals and even created their own special term, "returnship," as their program focuses on female professionals returning to work after family leave.
So is an internship later in life a good idea? Here are pros and cons to weigh:
Pro: Hands-on, substantive work
The best internships put you in the thick of the business. If you're at a bank, you're working on transactions. If you're at a retailer, you're working on a marketing campaign. If you have been out of work for a while or if you are changing careers, relevant work experience significantly boosts your attractiveness as a candidate.
Pro: A bigger, better network
When you're unemployed, you don't have the day-to-day workplace to meet new people or connect with colleagues regularly. Sure, you can stay active with a professional association and personal contacts, but it's all on you. An internship provides a structured environment for maintaining and expanding your professional connections.
Pro: A shot at a permanent stint
If you do well in your internship, the company may extend your stay. It's a valuable foot in the door that gives you the time and platform to showcase your skills, expertise, and best personal qualities.
Pro: An education—without the cost of graduate school
An internship gives you the chance to hone skills, and some internships include professional development training and mentorship opportunities. You get paid while you're learning, instead of forking over up to six-figures for a formal degree.
Pro: A test run of project-based work and consulting
Even if the internship doesn't lead to additional work at this company, it gives you one substantial project under your belt, which can lead to additional project work. You may even find that you like working by the project and launch a consulting business.
Con: Negative perception from the "intern" title
What do you think of when you hear the word "intern"? Most people think young, inexperienced, entry-level. By adding an internship at this stage in your career, you risk diluting the experience and expertise you already have and branding yourself as starting over. The fix? Market the program to prospective employers—make sure they know how competitive the program is to get into or how substantive the work is.
Con: A potential mismatch between your abilities and what the job requires
The best internships provide substantive, hands-on work. But these are new programs and may not be well-run. You might be tasked with mindless, administrative work that does nothing to showcase or develop your skills. The fix? Ask for more if you find that the work you're assigned is too basic.
Con: Fixed commitment to an unknown outcome
When you join a months-long or year-long program, you make a commitment to that company, rather than continuing your search. To quit mid-stream in a structured program would send up a red flag to future employers and end your chances with this employer. Technically you can leave (it's employment-at-will), but you would be burning bridges in doing so. The fix? Course correct throughout the internship. If you're not getting assignments, raise your hand. If your work is too easy, ask for more. If the program doesn't include events or training, make your own connections and meet your own possible mentors.
The risks of a negative experience are fixable, and the benefits of a good internship experience are significant. Therefore, if you see internship programs at your target companies, go for it. You need to manage your experience to maximize the benefits: Use your time to generate results to showcase later; make the effort to meet people; take advantage of training that is offered; and raise your hand for full-time opportunities as they arise.