10 Ways to Get the Most From Your Summer Internship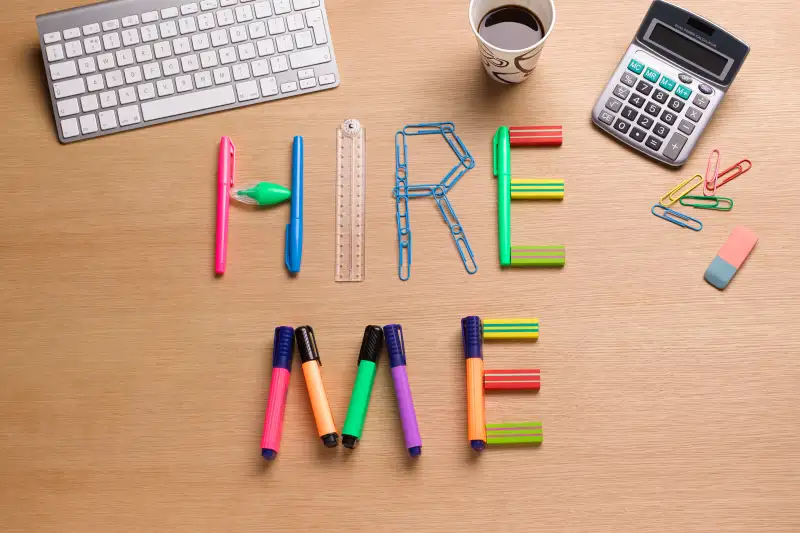 Peter Dazeley—Getty Images
A summer internship can be a great way to build your future in the adult workforce – or it can be a big disappointment. Are you sitting around with your fellow interns, swapping jokes because you have little do? This temporary gig is supposed to be more than a paycheck. The whole point of it is to further your education.
You have more to say about how your internship goes than you think. If you aren't gaining the skills and connections you need, talk to your boss about how to make your experience better. Or even if you are busy, and realize you don't like this occupation, there are lessons to be learned. An internship is too valuable to waste.
You haven't landed an internship yet? The good news is that companies are still hiring (and check out these last-minute suggestions to increase your job leads). If you have locked down an internship, make the most of it by following these 10 tips:
1. Don't put up with a do-nothing internship. Horror stories abound about interns sidelined into indolent, clock-watching existences. Or relegated to mindless tasks like fetching coffee or cleaning up the stockroom. Sure, you can't expect to be plotting corporate strategy as a 20-year-old, two-month temp. But you should politely keep after your boss to make the most of you.
Your manager may not know how quickly or effectively you work, so don't be alarmed if you're not given much to do at first. Let your manager know you're available to do more. Ask for suggestions on how you can learn more about the company and industry. Perhaps there are old company reports you can review. Showing initiative to learn and remain productive will endear you to your boss.
2. Convert your internship into a full-time position. This means doing a great job with the responsibilities given to you right now. Get regular feedback from your manager so you know you're meeting expectations. If there's a formal evaluation form, get a copy in advance so you can keep track of what your objectives should be. Ask the human resources department for the official process to be considered for extended employment. You don't want to miss any steps or deadlines.
3. Get a professional reference (or two). Stay close to your manager so you can get a strong professional reference from him or her. Your internship program may not lead to another job there, but a strong reference can set you up for one elsewhere. Also ask for a reference from others you helped. For example, if you interned in marketing, you may have closely supported the salespeople. Toward the end of your internship, collect their personal contact information, in case they leave the firm by the time you need the references.
4. Identify your valuable strengths. Internships also are voyages of self-discovery. Sometimes skills that come naturally are ones you overlook, and it's helpful to have others pinpoint them for you. If your internship doesn't have an official evaluation form, ask for this feedback. This provides you with good talking points when you meet future employers.
5. Identify your weaknesses. Sometimes, managers hesitate to give criticism. Soften the request for a candid critique by asking how to improve for your next role. Not knowing your weak points can hinder you: You won't know what you need to correct, or whether the job is right for you.
Perhaps you love working in a law firm but aren't attentive to detail. As an attorney, you will need to be meticulous about the small things, so you need to focus on them in the future. Or your brash personality may not be the right fit for a career in a buttoned-down corporate climate, and nothing will change that. Such self-knowledge will benefit you well going forward.
6. Develop new skills. If your internship offers training workshops or mentor pairings or any other skills-building endeavors, make sure you take advantage of these. Find out the calendar in advance, and give your manager plenty of notice, plus a game plan for how you will make up the work if the extra training interferes with your duties.
7. Broaden your network. Gaining skills isn't the whole story with an internship. Getting to know people who may help you later is a big goal. Even if no organized networking forums exist, being in the workplace each day means you are meeting new folks constantly. Take your lunch breaks with different co-workers over the summer. Ask your manager for introductions. Attend any company-sponsored events open to you.
This goes for full-time employees and fellow interns alike. Your peers are a great resource because you have a shared experience. Introduce your immediate colleagues to your fellow interns, and ask peers to do the same for you. If you got your internship through a larger organization, keep in touch with its interns outside your company, too.
8. Add new accomplishments to your resume. Note what you're learning and doing on your resume while it's fresh in your mind. What technical and computer skills are you using? What types of analysis are you doing? What tangible results have you achieved?
9. Strengthen your online profile. In addition to your resume, update your LinkedIn profile. A word of warning: Be careful about sharing your internship experience on social media. Don't reveal confidential information – like that research you're doing for an initiative that is not yet public. Do not share business goals or insights. Furthermore, keep your tone professional and positive. Trashing your boss on the Web, where everyone can read it, including the boss, could come back to harm you.
10. Learn from a bad experience. Not all internships are nirvana. If you don't like yours, figure out why. This gives you a clearer picture about what you don't want in your adult career. Is it the day-to-day work? Is it the people? The pace? The growth prospects? The industry or subject matter? Bad experiences are instructive. Remember: You take an internship to learn, about what a job is like and what you are like.