Last-Minute Job Search Tips For Students Without Summer Internships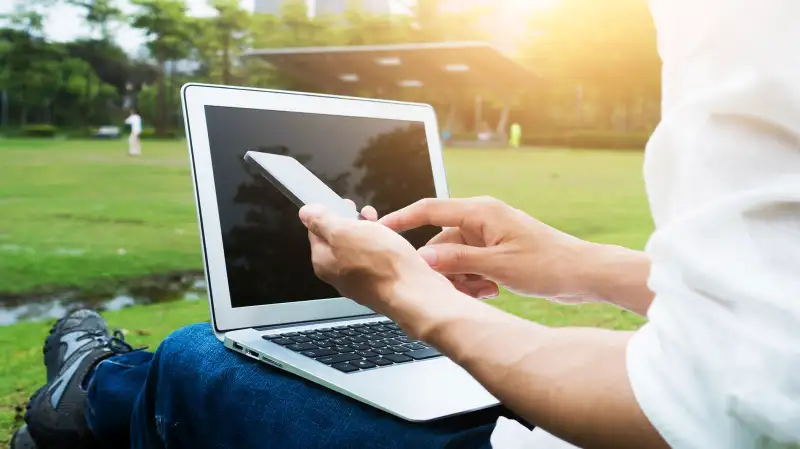 Summer internships are critical to landing full-time jobs after graduation. Not only do these jobs provide important experience and skills-building, but for some industries, such as banking and management consulting, hiring from the internship class is the preferred method of recruiting. If you don't land an internship, you handicap your career.
But what if you haven't landed a summer job yet? Here are five panic moves to avoid and what to do instead:
Don't assume it's too late.
While some industries recruit very early in the academic year (banking and consulting again!), many companies don't confirm their needs until closer to the start date. Even at companies that typically wrap up hiring early, there could be a last-minute additional need or a no-show that needs to be filled. I've seen this firsthand multiple times--a top-tier investment bank had a last-minute need for a plum position it its Latin American research group; a leading magazine had an intern who didn't show at the last-minute and was hiring just days before their program began.
Instead of giving up, put yourself on a schedule.
Plan to double down on your job search for the next two, three or more weeks–until you find something or until you make an alternate decision (like summer school or other activity). Spend your energy on your job search, however late it feels, rather than lamenting that you should have started sooner.
Don't double-down on resume submissions.
You want to double down on your job search activity, including resumes but most importantly networking. Resumes take time to wind their way through the system, and you won't be able to tell who still has needs and who doesn't. The bank and the magazine in the above examples who were scrambling for last-minute interns made calls to their network. (I heard about it through my HR network because, as a recruiter with university ties, both places thought I might have a pipeline of students to refer.)
Instead of blindly sending your resume out, get in front of people who can give you immediate feedback and leads if they have them.
Reach out to friends who have already landed an internship – maybe their employer needs another person. Reach out to family members and their adult friends–maybe they know of a business who needs help. Reach out to professors and your university career services–there might even be opportunities on-campus.
Don't give up on people who haven't responded or even said no
You might have already reached out to friends, family and school contacts, but they didn't have anything. Politely and respectfully, try again. Needs change. "No" in the job search just means "not now." As a recruiter, I have hired candidates that I passed up on one search–they weren't right based on that position but they were right for something else. As a coach, I have worked with clients who landed jobs at companies that initially said no. One client kept in touch with a recruiter from one company, and when that recruiter moved on and my client dutifully noted the move, she called my client back in for her new company, and this time, she was hired.
Instead of interpreting "no" as forever, circle back to previous job search contacts and let them know what you've worked on since you spoke and that you're still open to summer opportunities.
If your friends or family or school brokered the introduction, let your referrer know you'd like to be reconsidered. Most people will check again on your behalf because they would like the same courtesy if they're looking for a job. People generally want to be helpful! Don't be afraid to ask.
Don't get hung up on the "right" internship.
Despite your best efforts, you will run up against a time crunch. The season is limited, and you want to have substantive activity for the duration of the summer. As you look for the perfect internship in the ideal industry, think about Plan B. You might decide to take a summer job that's not a formalized internship or work on-campus in a research capacity or as a teacher assistant.
Instead of only looking for an official internship program, consider general business experience.
I once hired an entry-level accountant/ financial analyst for a media company. His summers were spent working in a movie theater, not an accounting firm or office environment, but he moved up to managing the registers and knew the business behind the theater. It was clearly solid experience to back up a solid candidate, and he was hired over people who had the more typical accounting internships. I once coached a client who didn't land a job but worked on different research projects. After a few months, she was very knowledgeable about an in-demand area of mobile technology and her full-time job search prospects spiked, even without the traditional internship.
Don't just default on taking more classes.
Your summer activity could be taking more classes, but don't assume that is your only option. If other jobs elude you, consider volunteering or apprenticing/ shadowing with various professionals willing to take you on. Start a business – tutor, babysit, sell items online.
Instead of paying for classes (and spending even more money when you intended to make some), you can learn new skills on a job you create for yourself.