How to Convert a Summer Internship Into a Full-Time Job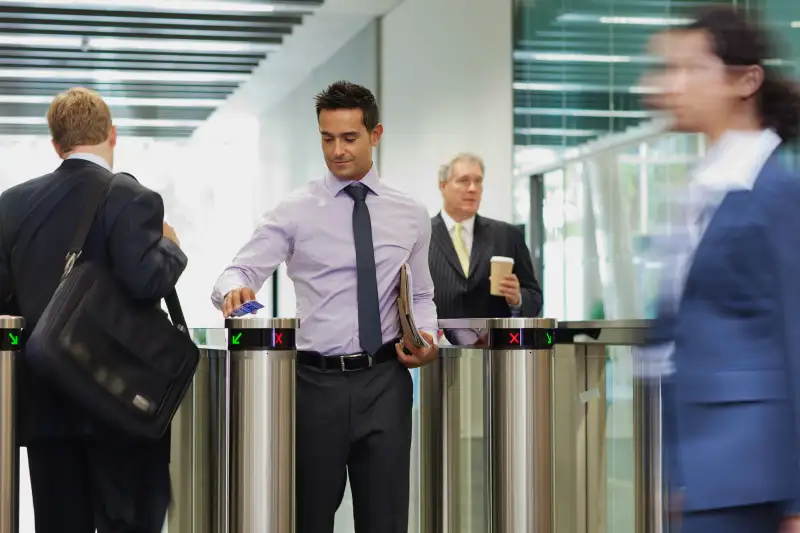 Igor Emmerich—Getty Images
Now that we're past the mid-point of summer, it's time to start planning how to turn that summer placement into a full-time stay. (Parents of summer interns, talk to your kids about this now!)
Even those who are interning just to experiment with the field should still act as if they want a full-time job. This way, if you do decide you like it there, you will have done your best to land an offer; if it turns out you don't want to continue, you'll be poised for a great reference elsewhere.
Here are five steps to take to position yourself for an offer at the end of your internship. These tips also apply to temporary staff looking to become permanent, as well.
1. Focus on the job you have. When I ran internship programs and temp/ freelance placement, I would always see a handful of hires who were so focused on converting to a permanent job that they spent more time lobbying for their next placement than focusing on the one they had. This is a big mistake. If you can't do what's already given to you, you won't get more (and for the worst offenders, you might find yourself with an earlier end date). You must willingly, excitedly, and accurately do what is asked of you. You always volunteer for more and become known for being a generous, collaborative team player. You double-check your work and earn a reputation of being someone who minds the details. You get the job done, and people see that you always complete your work on time—or even early. You do your job well, so that another one (perhaps that permanent offer) is waiting in the wings for you at the end of your current placement.
2. Confirm the process. While your current job is priority numero uno, you still want to pay attention to next steps—that is, how does conversion to a full-time offer actually work at this firm. Many companies use their internship program and their temporary hiring as an entry point to full-time employment. Employers take it as a positive sign of interest when you inquire about the steps you need to take to be considered for full-time employment. Some companies have a formalized process, including a mid-internship and/or end-of-internship evaluation. Ask for this evaluation form— you want to know the criteria you will be judged on. If the process is more informal, ask your manager or the HR person who hired you what they would recommend you do—perhaps they'll say to check in a few weeks before your end date or simply to submit for posted jobs on the company site.
3. Get regular feedback. Even if your company offers a structured evaluation process, you need to ask for regular feedback. Don't wait for the middle of your internship or temp assignment either; ask for a weekly review of how you're doing, especially in the first few weeks of your stay. You don't know the company or your manager well enough to accurately gauge performance expectations. Asking for direct and candid feedback will ensure you can nip any problems in the bud. Even if you're doing a great job, feedback is essential so you can do more of whatever it is that your manager thinks highly of. You also line up evidence of good performance for when you ask for that full-time job later on.
4. Attend company-wide events (or make your own). Make an effort to meet people outside your immediate department. You might love your group and they might want to hire you, but what if there is no full-time position there? Many companies organize internship programming, which may include networking events to mingle with people from around the company or panel discussions that feature senior management or even new hires. If you're temping, pay attention to any company-wide town halls or mixers you can attend. If none of these events are offered, ask your manager if you can be introduced to different parts of the company so that you can learn more. If you're doing a great job, your manager will appreciate your interest.
5. Ask for the job. As you near the end of your short-term stay, tell your manager and/or HR contact that you're interested in a full-time position (remember to confirm the process so that you know exactly whom to ask and when). People are busy, and if there is no formal process, they may dilly dally on what needs to be done to extend your time there. For students who won't be taking full-time jobs till after the next academic semester or year, the company may overlook putting you in the system or confirming an offer for after you graduate. Sure, you can negotiate a full-time offer and process the details after you leave, but it's so much easier and more seamless while you're already in the company. You're front of mind. You're already in the payroll system. Don't just leave before trying to finalize the conversion to full-time.
__________
Caroline Ceniza-Levine is co-founder of SixFigureStart®career coaching. She has worked with professionals from American Express, Condé Nast, Gilt, Goldman Sachs, Google, McKinsey, and other leading firms. She's also a stand-up comic. This column will appear weekly.
Read more from Caroline Ceniza-Levine:
How to Network in Just 5 Minutes a Day
How Making a Friend in HR Can Help Your Career
10 Easy Ways to Make Yourself More Hireable