6 Best Career Moves to Make in Your 60s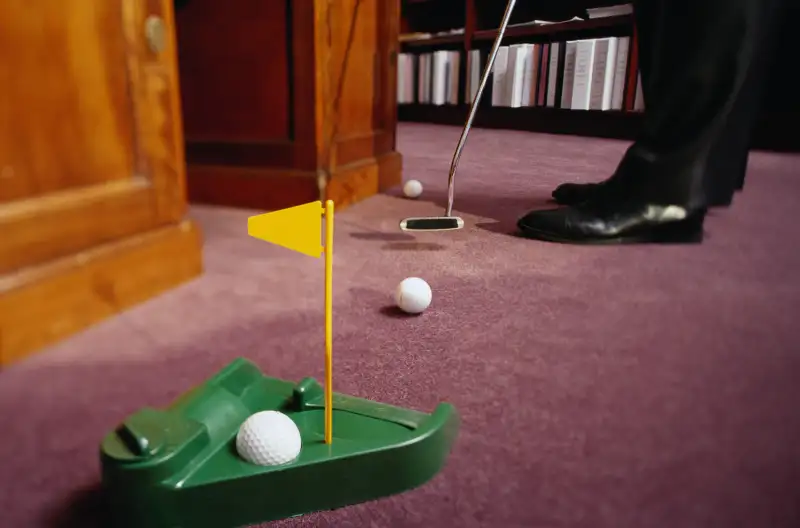 Keith Brofsky—Getty Images
There's a good reason for career planning even in your 60s: Whether because of desire or economic necessity, chances are you'll spend part of your golden years at the office. In a recent survey by the Transamerica Center for Retirement Studies, two-thirds of workers age 50 and older said they plan to work past age 65 -- or don't plan to retire at all.
"As people live longer and fewer people have access to pensions, we're seeing more and more Americans working in retirement," says Old Greenwich, Conn., career coach Nancy Collamer, author of Second-Act Careers: 50+ Ways to Profit from Your Passions During Semi-Retirement.
It's not just about financial security: In a 2014 Merrill Lynch survey, three in four Americans age 50 and older said they actually want to keep working after they retire. "Older workers want to stay engaged," says Marci Alboher, author of The Encore Career Handbook: How to Make a Living and a Difference in the Second Half of Life.
The trick, of course, is to make sure you go into your 60s with a plan for transitioning to semi-retirement on your own terms. Take these steps to make it a smooth process.
1. Prepare Financially
You're probably going to take a pay cut if you shift to working part time, so look at your long-term retirement savings to determine when you can afford to quit your full-time job. Though it's not ideal, you may need to wait a few years until you have the financial cushion to compensate for the reduced income, says Alboher.
2. Line Up Work in Advance
Even if you're planning to work only part time, you don't want to have employment gaps. "Re-entering the workforce is tough," says Collamer. If you're unemployed for more than six months, she says, "your skills get rusty, your network goes stale, and it's difficult to be taken seriously."
Before you actually retire from full-time work, talk to department heads and hiring managers at your current employer and make sure they understand you'll be available for project assignments after you leave, advises Art Koff, founder of RetiredBrains.com, a job and information resource for baby boomers and retirees.
Moreover, reach out to past employers to let them know you're going solo and that you're interested in freelance work. Consider becoming affiliated with a consulting firm that serves your market, Koff says, adding that -- depending on your function and industry -- you may decide to start your own.
3. Consider Adjacent Fields
Even if you'd rather stick with full-time work, you may still be able to shift gears. With 40-plus years of experience under your belt, you've acquired a rich set of skills that can transfer to other types of companies; you can even use LinkedIn to search for job postings that call for specific skills.
Therefore, look at your talents outside the context of your current industry, says Marc Miller, co-author of Repurpose Your Career: A Practical Guide for Baby Boomers. The head of business operations for a software manufacturer, for example, possesses leadership skills that can translate to firms outside the tech sector.
4. Leverage Existing Connections...
You've done the hard work of building relationships over the course of your career; now it's a matter of tapping your contacts. Reach out to former colleagues to find out about work opportunities.
Since age discrimination persists, you won't be able to rely on job postings to land your next gig; the same holds true for project work. Rather, you will need someone on the inside who can endorse your skills and expertise.
"Finding new work in your 60s is not an easy feat if you're only applying for jobs online," says Collamer.
5. …And Make New Ones
With social media, you can directly contact recruiters and hiring managers at prospective employers -- people you may not have had access to in the past. Find them through LinkedIn and online directories like Twellow, which organize experts' Twitter handles by industry. Don't ask for a job; instead, engage with your target connections by sharing their posts and tweets and responding with insights of your own. Once you've established a rapport, you can send a private message or tweet requesting an informational interview, advises job-search and social-media coach Miriam Salpeter.
6. Test-Drive Any Changes
Nearly three out of five retirees launch into a new line of work after retirement, the Merrill Lynch survey found. But if you're planning to change careers, make sure your prospective field is a good fit before quitting your current job, says Kit Harrington Hayes, a career transition coach in Arlington, Mass., who works primarily with people over 50.
Test-drive a new sector or occupation by picking up part-time work or volunteer projects to get a feel for the day-to-day responsibilities. Also, attend industry conferences where you can learn about the latest trends and rub shoulders with recruiters. "Start hanging out in the world you want to move into," says Alboher.