5 Best Career Moves to Make in Your 30s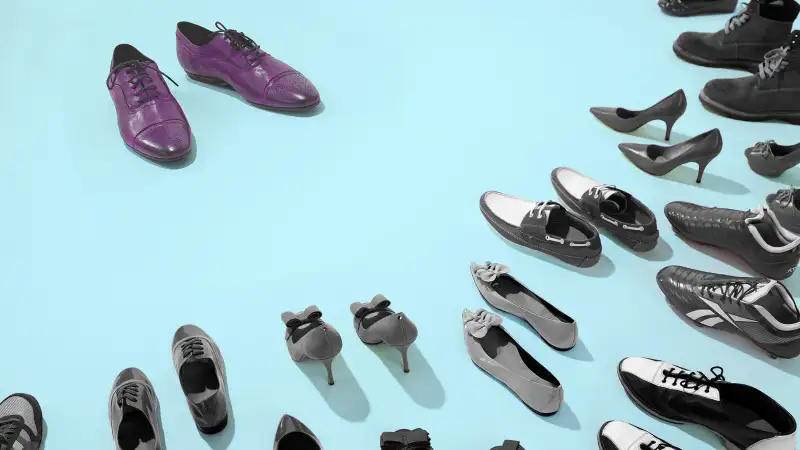 Michael Blann—Getty Images
What should your career goals be in your 30s? For many employees, the path to success involves transitioning away from a solo contributor role and easing into management.
Use this time to solidify your reputation as a leader, experts say -- both within your current employer and in the industry as a whole. "People get tapped for promotions, high-profile projects, and job openings because they're widely known for being great at what they do," says Jennifer McClure, a talent strategist and leadership consultant in Cincinnati.
Take these five steps to put yourself on track for expanded responsibilities.
1. Bolster Leadership Skills
To exhibit leadership potential, you'll need to take on more responsibilities, so look for tasks that will get you experience managing co-workers, says McClure. Volunteer to spearhead a high-profile project, supervise the intern pool, or oversee the launch of a big campaign.
"Take on more responsibility as a leader, even if you're not directly compensated for it," says Belinda Plutz, a career coach in New York City. By flexing your management skills, you'll capture the attention of higher ups and position yourself for a promotion. You'll also gain a new line-item accomplishment to bolster your resume.
2. Foster Peer Relationships
Research shows office friendships lead to better work performance, so it pays to nurture the connections you formed with colleagues in your 20s. But now is a good time to take relationships further into the professional sphere: While casual lunches and happy hours may strengthen friendship, they don't solidify your reputation as a team player.
Take stock in your co-workers' career development by inviting them to join you at industry conferences and networking lunches, recommends career consultant Donald Asher, author of Who Gets Promoted, Who Doesn't, and Why. If they can't attend, share what you learn at the event, says McClure.
Another tip from McClure: Be sure to praise your peers' accomplishments at team meetings. Generous and vocal support can turn co-workers into advocates for your career as well.
3. Keep Ex-Bosses In Your Corner
When you leave a company, take your manager with you as a mentor. Though you'll no longer be a direct report, you can continue to leverage the relationship by using the person as a sounding board for career advice.
At this point, your reputation also largely depends on what former managers have to say about you. Consequently, you need glowing reviews from them, both formally and informally; keep them up to date on what you're doing and what new responsibilities you're taking on.
When you're looking for a formal referral, Linda Gravett, co-author of Bridging the Generation Gap, recommends prepping past managers by sending them the job description, your updated resume, and some background information on the company. Even a former boss is a supporter, he or she may need to understand what you bring to the table for a particular role, so "ask them to mention particular projects and achievements," says Plutz.
4. Manage Your Public Image
Your LinkedIn profile is one of the best tools for getting spotted by recruiters; 87% of those recently surveyed by Jobvite said they use the website to find talent. Since you're not limited in terms of space, don't just create a carbon copy of your resume. Rather, use LinkedIn to deliver an expanded look at your achievements.
Seek recommendations from people who can back your expertise, says Courtney Templin, president at learning and development firm JB Training Solutions. She recommends providing a 360-degree view of your abilities; tap previous managers, peers, and interns or junior employees you've mentored. If you've worked with clients, have them speak to your customer service skills.
You can also use Twitter to show your expertise. Provide value by tweeting on industry news, says Gravett. Your bio should include your niche or specific interests (e.g., "tech consultant tweeting on small business and entrepreneurship").
And consider developing a blog that focuses on a specific topic within your industry, and use SEO analytics to get more traffic. "Even if your posts aren't widely read, blogging helps you formulate your thoughts and gives you interesting topics to talk about with your boss," says Tamara Erickson, author of What's Next, Gen X?: Keeping Up, Moving Ahead, and Getting the Career You Want. Make sure to cross-promote your brand by including links to your social media on the blog, and vice versa.
5. Upgrade Your Industry Efforts
You may have joined professional associations already, but this is a good time to go a step further. Instead of simply attending conferences, for instance, showcase yourself by getting on the speaking docket or moderating a panel. (Gravett recommends those with stage fright take a public speaking course before becoming a presenter.)
And take an active role in an organization you're passionate about. "Becoming a board member, or volunteering on a committee, gets you in front of recruiters" and industry influencers, says Gravett.