Billionaire Carl Icahn Has Lost More Money This Year Than Almost Anyone in the World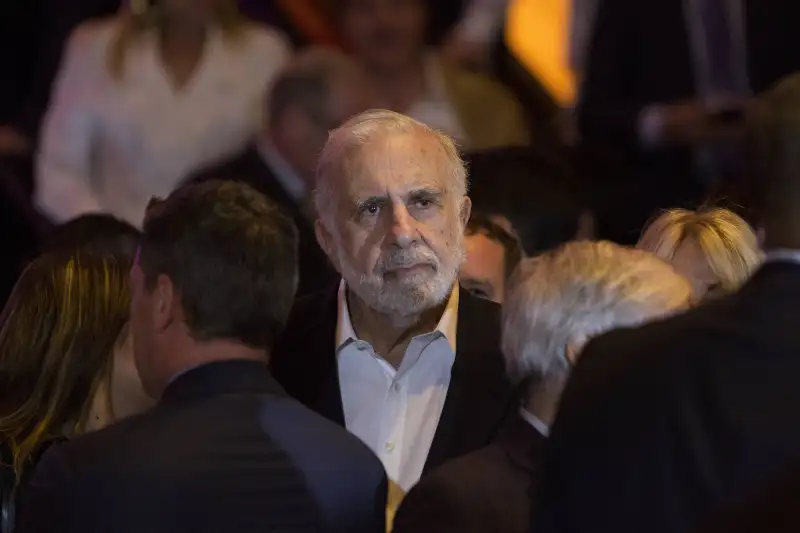 Victor J. Blue—Bloomberg via Getty Images
Last Friday, activist investor Carl Icahn resigned as President Donald Trump's special adviser on regulations, just before a New Yorker article was published alleging potential conflicts of interest.
It was the latest setback in an otherwise nasty year for the avuncular billionaire perhaps best known for once owning Trans World Airlines (TWA). According to data from Bloomberg, Icahn has lost nearly 11% of his net worth since Jan. 1.
He's going to be fine, of course. Icahn is still incredibly wealthy, with a net worth of $18.4 billion, compared to of $20.6 billion at the start of 2017.
But that $2.2 billion decrease is in fact the fourth-biggest loss among all billionaires on Bloomberg's Billionaire index. Energy titan Harold Hamm has the dubious distinction of losing the most money in 2017, with a $5.4 billion decrease in net worth.
As it turns out, Icahn's losing streak is now well into its 3rd year. Since December of 2013, Icahn has lost 27% of his net worth. During this same period, the S&P 500 has climbed 66%.
"In the last few years, Icahn's portfolio has been hurt by bets Icahn made on energy and commodities stocks, including two of the worst-performing stocks of the Barack Obama-era, Chesapeake Energy and Transocean," Forbes reported earlier this year. Icahn has also had a net short position — meaning he was betting on the market to decline — for most of the recent bull run in stocks, which is stretching into is seventh year. A headline last year declared Icahn was "Preparing for a Market Collapse," an event that still shows few signs of materializing.
In the new New Yorker article, correspondent Patrick Radden Keefe amasses evidence that Icahn was hoping to leverage his role in the White House to alter the Renewable Fuel Standard, a regulation that was holding back the performance of one of his holdings, CVR Energy.
"This kind of self-enrichment and influence over decision-making by an individual mogul who is simultaneously inside and outside the Administration is unprecedented," Robert Weissman, who runs the watchdog group Public Citizen, told Radden Keefe. "In terms of corruption, there's nothing like it. Maybe ever." In conversations with Radden Keefe, financiers who have worked with Icahn described his appointment as a kind of corporate raid on Washington. One said, "It's the cheapest takeover Carl's ever done."
Icahn said in a letter he was resigning from his White House advisory role because he "did not want partisan bickering" to distract from the president's agenda. He denied any conflict of interest, stating that he "never had access to nonpublic information or profited from my position."
Besides his own Icahn Enterprises corporation, Icahn also has personal stakes in companies including AIG, Herbalife and Cheniere Energy.