What in Tarnation? Cattle Rustling Is Making a Comeback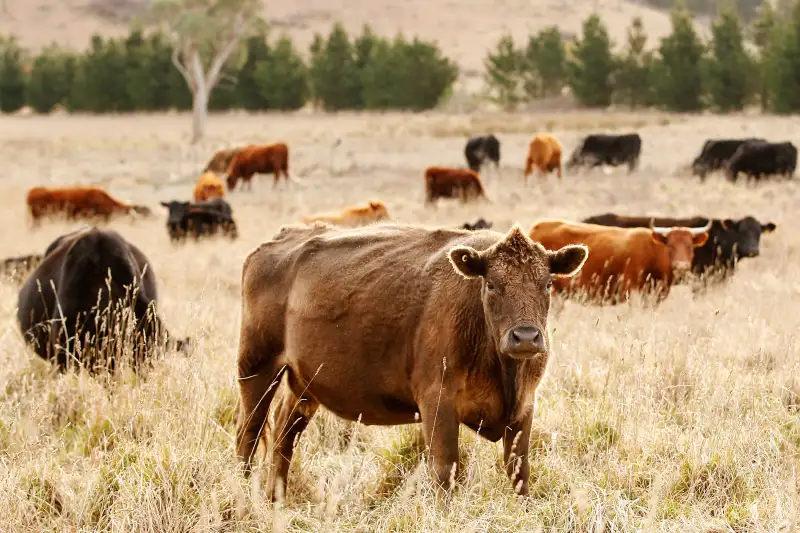 Cattle raiding, or rustling, is a crime most people know from film westerns and history books, not from modern times. As ranchers moved away from open range grazing by building fences in the late 19th century, the crime -- once a capital offense punishable by hanging in many areas --mostly disappeared. But according to a report from NPR, cattle rustling is a big problem once again, particularly in Texas and Oklahoma.
Encouraged by booming beef prices—calves can now sell for up to $1,300 at auction, up from $800 a few years ago—around 4,000 animals have gone missing so far this year, setting a pace that should easily top thefts in 2014. Calves in particular are targeted for theft because they're smaller and lighter than full-grown cows. What's more, it's simpler for rustlers to flip the animals to buyers because they often have no brands or tags yet.
In a typical heist, thieves load a handful of animals into a truck under the cover of night, but some thefts have been massive operations. One farm in Texas lost 1,100 animals.
To combat the crime wave, the Texas & Southwestern Cattle Raisers Association has assigned special self-proclaimed "cowboy cops" to investigate. The posse found that the culprits are often local teens, and that they aren't necessarily looking to capitalize on the rising beef prices. Many simply fence stolen cattle by leading them onto another farmer's land—literally guiding them through a fence—in exchange for drugs, or some quick money to buy meth, heroin, or alcohol.
Lawmakers in Oklahoma and Iowa, among other places, have been pushing for stricter penalties for livestock theft, and increases in fines and jail time are possibilities. None of the culprits will be hung from the gallows, however.