4 CEOs Make $9,000 Per Hour and Their Workers Want $15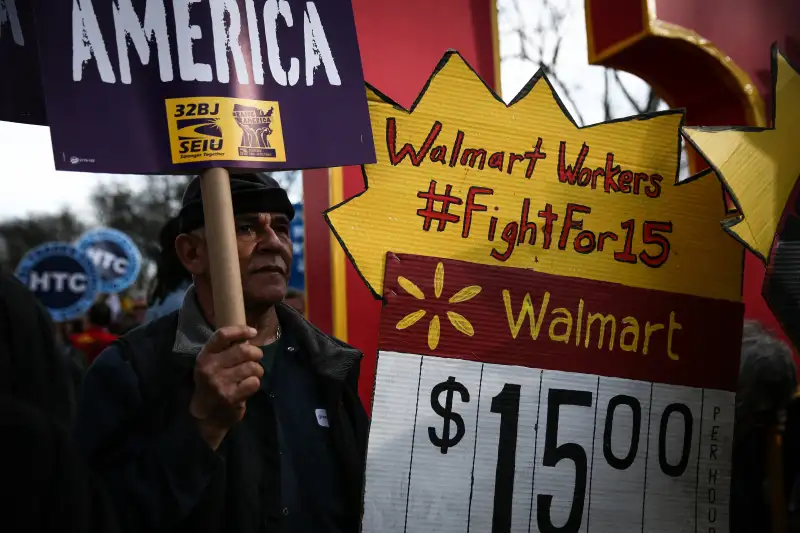 Ozdel, Cem—Andalou/Getty Images
While workers in retail and restaurants "fight for $15," how much do their CEOs make? At four companies in these industries, the answer is over 600 times the desired minimum.
According to USA Today, which crunched the numbers of 76 companies using public data, the CEOs of CVS, L Brands (which owns Victoria's Secret), Starbucks, and Walmart all make more than $9,000 per hour, with CVS's Larry Merlo making the most at $13,914 an hour.
Other notable CEOs in the analysis included McDonald's boss Stephen Easterbrook, who netted $3,803 per hour. McDonald's employees are amongst the key groups pushing for the wage hike, given the company's massive size and reach.
While the top numbers are almost comically stark, the median is as well. A little back-of-the-envelope math from USA Today noted that it would take 23 days for a $15/hr earner to equal a single hour of median CEO pay in their industry, which is around $2,703.
USA Today noted that the pay for CVS' CEO has fallen slightly over the past year, but a company spokesperson told the paper that they still thought he earned every penny.