How Getting a Mortgage Is About to Change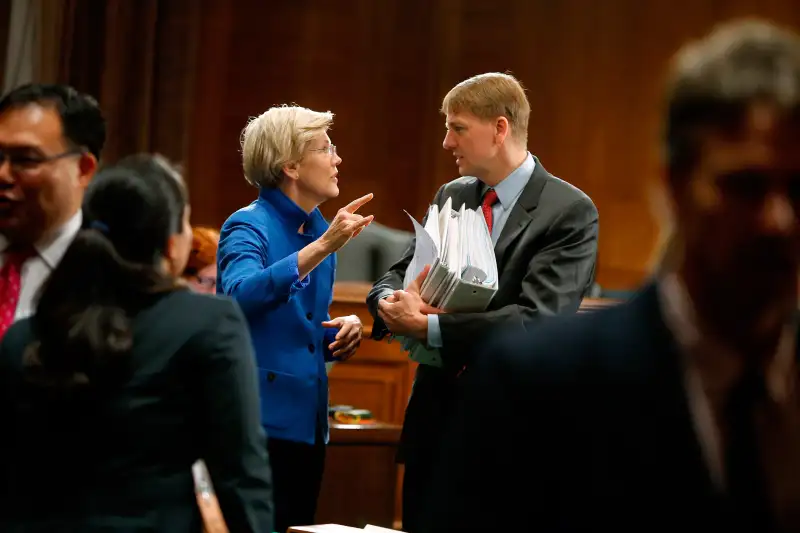 On Oct. 3, the Consumer Financial Protection Bureau plans to roll out a key piece of its program: new rules about how mortgage terms are disclosed to home buyers.
Mortgages of course were at the heart of the financial crisis. Sen. Elizabeth Warren, the CFPB's guiding spirit, has long argued that confusion over complicated terms led well-meaning people to make bad decisions in the run-up to the housing crash. The two new disclosure forms, which replace the current four, are designed to tackle that problem head-on, making sure borrowers get clear information and giving them more time to digest it.
Of course, not everyone is happy about the changes. Some borrowers may now find it harder to get a loan or slower to close on the purchase. The mortgage industry has also grumbled, complaining the rules, nearly five years in the making, are too costly and complex for lenders to comply with.
Only time will tell whether the changes will help stave off future disasters. For now, here's what you can expect if you apply for a mortgage after Oct. 3.
Loan Estimate
This three-page document, intended to make it easier for would-be borrowers to compare different loans, includes estimates of your monthly payment, the total amount you will owe, and what you will pay in closing costs. It should also clearly state whether your interest rate can rise after closing, and whether or not the loan includes what the CFPB calls "risky" features, such as penalties for paying down your loan early or large "balloon" payments at the end of the loan term. The CFPB recommends requesting at least three estimates from different lenders before settling on a loan.
Closing Estimate
This five-page document should be issued within three days of when you are supposed to close, potentially a big improvement because in the past buyers have been presented with details just 24 hour ahead of the close—perhaps too late to spot and correct potential problems. The Closing Estimate includes the same basic information as the Loan Estimate, allowing you to check that nothing has changed. But it also offers far more detail on items like closing costs and your what your total monthly outlay will be, including taxes and insurance.
Other Changes
In conjunction with the new disclosure forms, the CFPB is also emphasizing a number of new tools and calculators on its website to help customers make better decisions.
"Your Home Loan Tool Kit," is a 28-page document the CFPB says you should receive when you apply for a mortgage. Designed to serve as a primer for owning a home, it includes explanations of terms like "balloon payment" and "rate lock," as well as worksheets to help you budget and compare loan offers.
And it's not just forms. You can also enter your zip code to find HUD-approved housing counselors who can answer questions about topics like home ownership, renting, and credit, "often at little or not charge," according the to the CFPB.
Calculator: How much home can I afford?
Read Next: How Do I Get the Best Rate on a Mortgage?