This Airport Will Soon Offer the Most Low-Fare Flights to Europe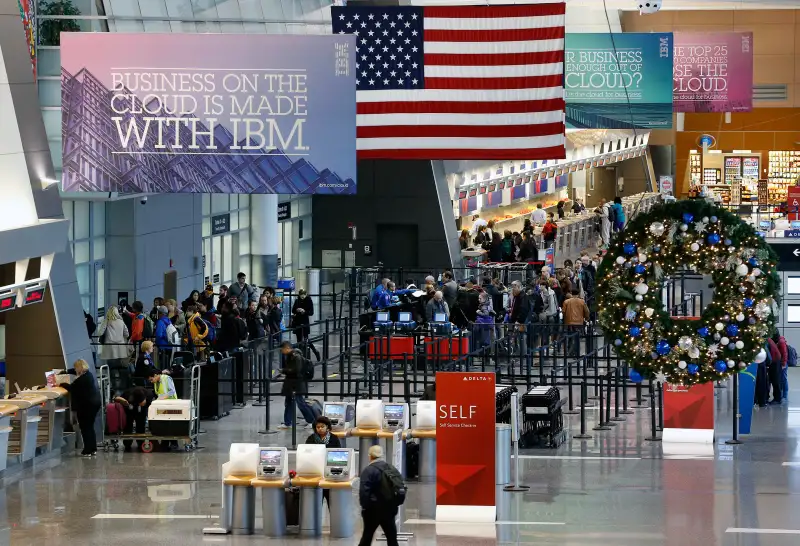 Boston—home of landmarks like Fenway Park and Faneuil Hall—is about to gain another distinction: It will soon host the airport with the most low-fare flights to Europe.
Logan International Airport is set to increase the number of low-cost airlines it hosts this spring. By May, it will have more low-cost no-frills flights to Europe than any other airport in the United States, the Boston Globe reported.
In March 2015, Icelandic discount carrier WOW air began offering non-stop flights to Reykjavik (and onward to northern Europe) from Boston. In December 2015, Norwegian Air Shuttle ASA also started offering direct flights from Boston to Guadeloupe and Martinique in the Caribbean, with plans to offer flights to Oslo and Copenhagen this May. Other low-cost upstarts with transatlantic flights to Boston include AirBerlin, with a route to Dusseldorf, and Thomas Cook Airlines, with routes to Manchester, England.
For consumers, that means an influx of flights at a bargain price, from $312 flights to Manchester, England, on Thomas Cook, or $210 flights from Boston to Oslo with Norwegian Air.
Boston's proximity to Europe, as well as the strength of the city's economy, is helping Logan attract more discount airlines. Airlines also view Logan, with no major carrier that uses the airport as its main hub, as a largely untapped market.
Read next: Airlines Are Swimming in Profits Thanks to Cheap Fuel, High Fees
Declining fuel prices, which have helped airlines yield huge profits lately, are perhaps the most significant factor in attracting low-cost carriers to routes connecting the U.S. and Europe.
"The tide is high now because of low fuel costs," Seth Kaplan, an analyst for the industry publication Airline Weekly, told the Globe. "All kinds of routes work now that would not have worked before."
Need some ideas of where to go on your cheap flight? Check out Money's 2016 month-by-month travel guide.