Already Cheap Gas Will Get Even Less Expensive This Summer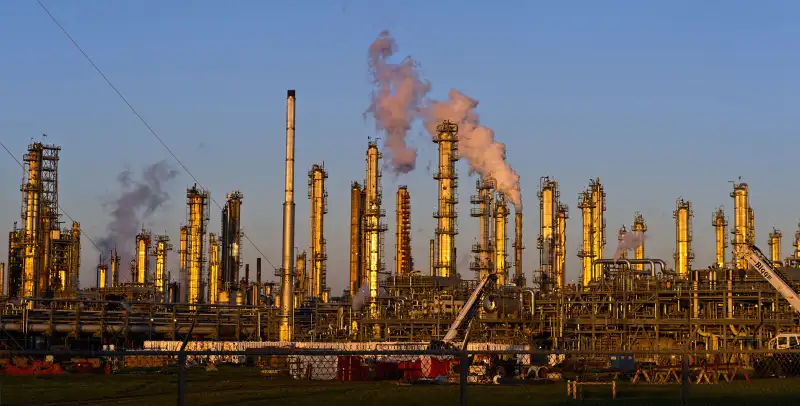 As of Monday, the national average for a gallon of regular gasoline stood at $2.16, according to AAA. It's been more than 12 years since prices were this cheap at this time of year—a peak period for driving, what with summer vacations and road trips.
Yet all indications show that prices at the pump will drop further still. As Bloomberg and others have reported, analysts say that there is an oversupply in the global oil market right now. Oil refineries have been producing gasoline in quantities that exceed driver demand, and the result is an oil glut, as well as downward pressure on pricing.
"U.S. crude oil supplies are at their highest level for this time of year in 86 years," AAA noted in its weekly report on Monday. As a result, "Gas prices are likely to remain low for the remainder of the summer compared to recent years."
Oil and gas prices generally have a symbiotic relationship, in which the latter generally follows the lead of the former. Though gas price cuts sometimes occur more slowly than drivers might wish, cheaper oil generally equates to cheaper fill-ups at the gas station. Oil prices hit historic lows in early 2016, and even though gas prices rose through the first half of the year, they remain phenomenally cheap in the grand scheme. At last check 11 states are already averaging under $2 a gallon.
The price of a barrel of oil fell to under $45 on Monday, the lowest it's been since early May. Forecasts had previously called for gas prices to decline toward the end of summer and fall, with predictions that the national average would be below $2 a gallon by November.
Read Next: 10 Things That Will Be Cheaper During the Summer of 2016
Now it appears as if we'll dip below that $2 mark nationally even sooner than earlier expected, given how inexpensive gas is already. As a GasBuddy post noted on Monday, "Today's gas price climate in the U.S. finds nearly 40% of the nation's approximately 135,000 gas stations selling a gallon at under $2 per gallon while a year ago, 0% of stations were at such low prices."