Don't Look Now But Gas Prices Are Up 70¢ Per Gallon in 2016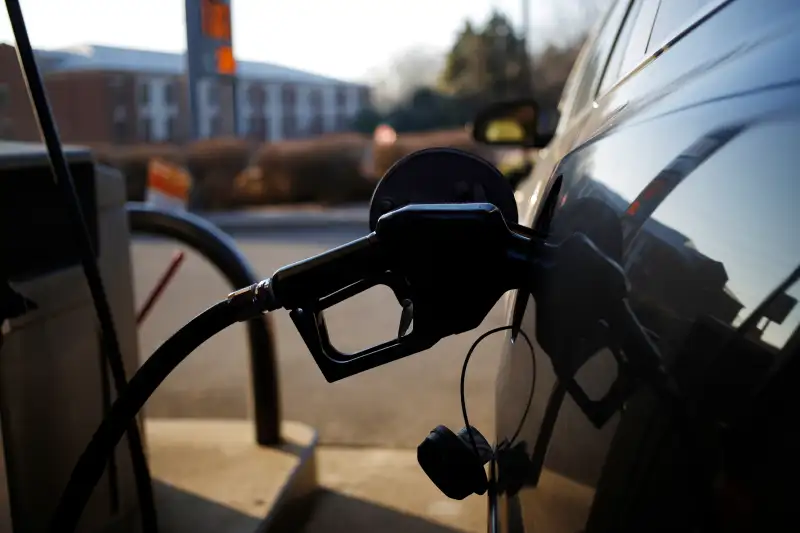 Bloomberg via Getty Images
In mid-February, the national average for a gallon of regular gasoline dipped under $1.70. At least four states were averaging under $1.50 per gallon at the time, according to AAA, and gas industry analysts predicted that the average nationally would stay below $2 well into the summer.
Quite obviously, that hasn't happened. Instead, gas prices have risen steadily since then. As of Friday, AAA data indicates that the national average is $2.375 per gallon, or roughly 70¢ higher than the low for the year hit back in February. Prices have been rising nationally at a clip of about 1¢ over the past month, and GasBuddy reported that drivers in states such as Ohio, Michigan, and Kentucky have seen gas prices rise by 10¢ or more in one week's time.
As for why prices have been rising for months—and at a pace faster than most anticipated—the same old explanations are being given for whenever gas prices increase around this time of year. Vague lingering "refinery issues" have been cited as one of the reasons why production remains low in some areas, giving prices a boost since supply is somewhat low. The transition to pricier summer blends also means prices at the pump are jacked up in spring and early summer.
Overall, the prices paid by drivers fueling up their cars are directly tied to the wholesale price of crude oil. As CNBC recently reported, crude prices have been trading above $51 per barrel for the first time since last summer, up from a low below $30 in early 2016.
Some insiders foresee oil prices soon topping $60 per barrel, so drivers shouldn't expect to get a price break at the pump in the near future. Bear in mind, however, that in a way, drivers already are getting quite a deal on the price of gasoline. Prices are currently around 40¢ per gallon cheaper nationally than they were at this same time a year ago. Average prices are also more than $1 cheaper than what typical drivers were paying from 2012 to 2014.
Read Next: 10 Things That Will Be Cheaper During the Summer of 2016
Thus far, the trajectory of gas prices is basically following the same pattern set in 2015, when prices dipped very early in the year before rising in late winter and spring. Last year, prices flattened in late June and July, then plummeted in late summer and fall. So keep your fingers crossed that 2016 will continue following in the footsteps of 2015; if it does, gas prices won't go much higher than they are right now.