Can You Say Road Trip? Gas Prices Will Stay Cheap Through Summer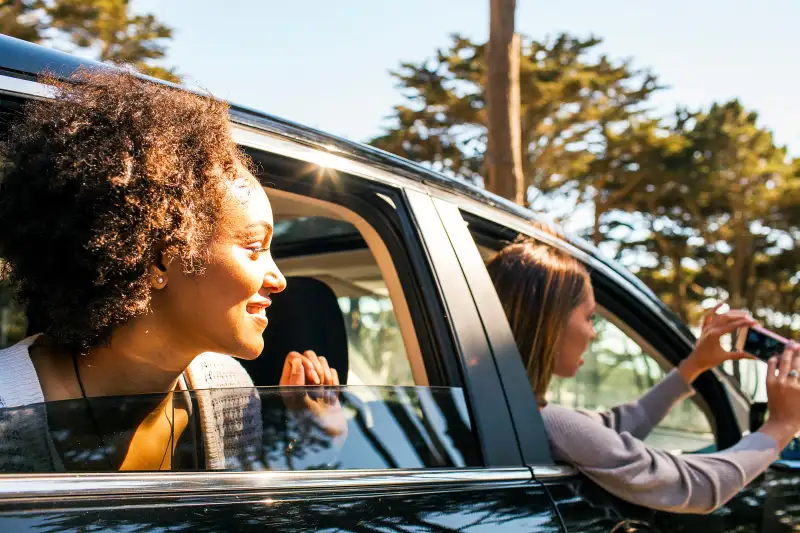 It's more or less tradition that gas prices spike in summer, hand in hand with vacation season and rising demand. Based on the new forecast from the U.S. Energy Information Administration (EIA), however, prices at the pump are expected to remain flat for months to come.
Since prices right now are dirt cheap compared to previous years—the national average of $2.39 per gallon as of Wednesday is $1.20 lower than the same day in 2014—that means big savings for drivers. What with cheap gas prices and increased fuel efficiency in today's vehicles, average household spending on gas in the U.S. this year is projected to hit its lowest level since 2004. The typical household should expect to save $700 on filling up this year compared to 2014.
The EIA is forecasting a national average of $2.45 per gallon from April through September, and an average of $2.40 for 2015 as a whole. The last year that saw a cheaper average than this was 2009, when prices dipped dramatically to $2.35 after inching up consistently, from $2.25 in 2005, to $2.58 in 2006, and $2.81 in 2007, then spiking to $3.26 in 2008.
What's truly remarkable is that the EIA estimates could be on the high side. The analysts at GasBuddy call for a national average of between $2.15 and $2.35 in June, for instance, compared to an EIA projection of $2.45 for the month. No matter what, as long as these estimates are in the ballpark, prices will be far cheaper than June 2014, when the average was around $3.60.
And yes, prices could even get cheaper as summer draws near, which is the opposite of what drivers have grown accustomed to. "We know that our assessment challenges the conventional thinking that believes retail fuel prices always run highest during the summer driving season," GasBuddy senior petroleum analyst Patrick DeHaan said in a press release. "Barring any unforeseen events—like refinery breakdowns or hurricanes—current supply and demand fundamentals could put more downward pressure on retail prices even during the summer driving season."
The experts at AAA agree, explaining, "Unless there are new regional refinery issues or global crude prices turn markedly higher, drivers can expect to see pump prices continue to slide leading up to the start of the summer driving season."