Right Now Is the Best—and Cheapest!—Time to Learn to Ski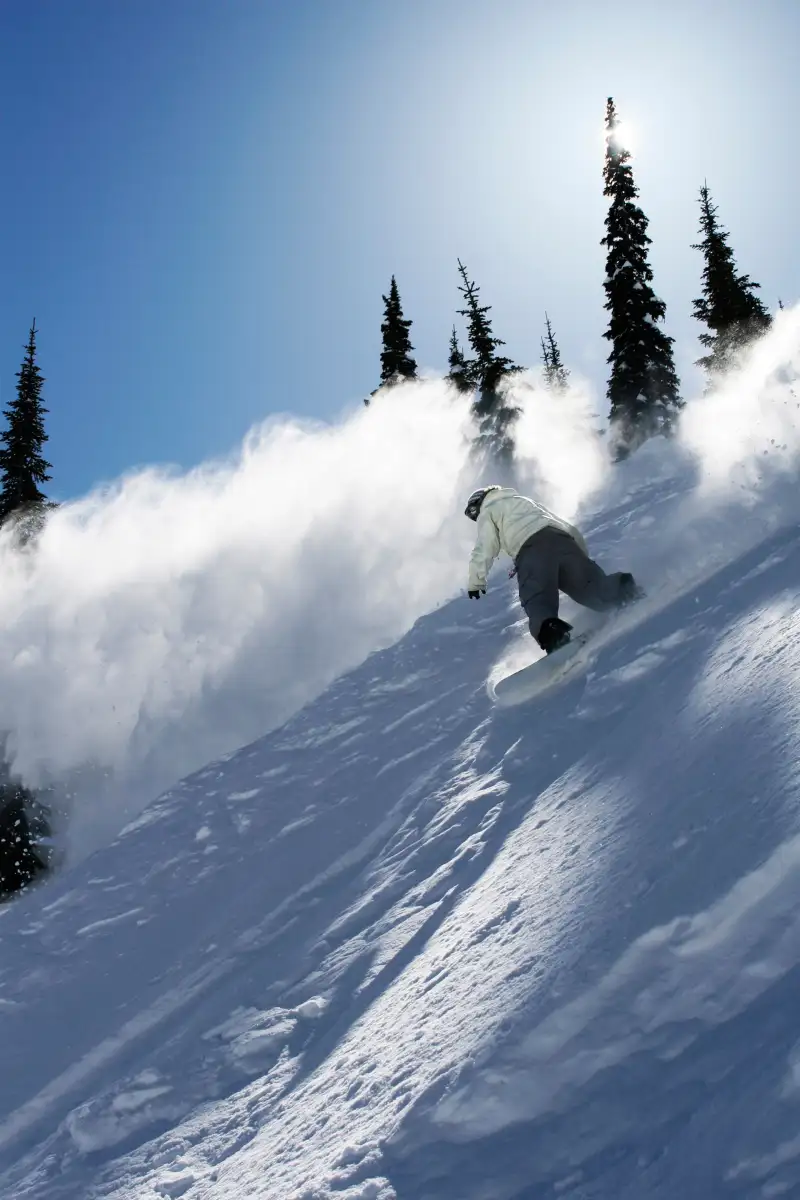 Patrick Orton—Getty Images
If you've ever considered getting into skiing or snowboarding, then you should especially consider doing so in January. With the exception of the three-day Martin Luther King Jr. holiday weekend, January is generally a slow time for skiing, as there's a lull in between the busy Christmas and Spring Break periods. So it's a perfect time for mom-and-pop ski hills and huge destination resorts alike to roll out their very best promotions to entice novices into picking up skiing or snowboarding (or maybe both). And that's just what they do, as the industry has collectively dubbed January the official Ski and Snowboard Month.
Click on that link for a long list of ski lesson specials around the country in January. So long as you live somewhere remotely hilly and snowy (sorry Florida), there's probably a good offer within proximity to your neck of the woods.
The offers are literally and figuratively all over the map. One of the best values and most comprehensive programs is coordinated by Ski Vermont. Nearly all member resorts that belong to the state ski association, including big industry players like Killington, Mount Snow, Stratton, and Stowe, offer a beginner package with lessons, lift ticket, and rentals for just $29 on most days (not available over the holiday weekend). What's more, Bromley Mountain in southern Vermont has a special granting lessons, rentals, and a lift ticket for the beginner area totally for free on Monday, January 19.
Likewise, ski mountains all over New Hampshire offer a similar lessons-lift-ticket-rental package for $29 in January, while the standard January promotion price for beginners in world-class Utah is $45. Then there are dozens and dozens of individual resorts around the country offering their own special deal, like a $29 beginner package from Sunday River in Maine and a $69 deal for Mammoth Mountain in California. The latter may not seem quite as good a bargain as other offers, but bear in mind that what's included—one-day lift ticket plus a beginner group lesson and rentals—normally costs $190. So participants are saving $121.
There are other freebies too. Many resorts, including Bromley, Killington, Sunday River, Sugarloaf (Maine), Schweitzer (Idaho), Liberty Mountain (Pennsylvania), and Wachusett (Massachusetts) have special "bring a friend" promotions, in which one or more lift tickets is provided free when a newbie signs up for a lessons package.
Finally, there are resorts like Mt. Spokane in Washington and Brian Head in Utah, which offer bonuses after the basic lesson package is completed. At the former, after buying a $99 three-day package, skiers and boarders can purchase a pass valid for the entire rest of the season for another $99. At the latter, beginners who finish a three-day learning package (price: $199) receive a lift pass good for the rest of the season at no extra charge, plus the option of buying a pass for the 2015-2016 season at 50% off.