World Series-Winning Chicago Cubs Merch Is Selling for $25,000 on eBay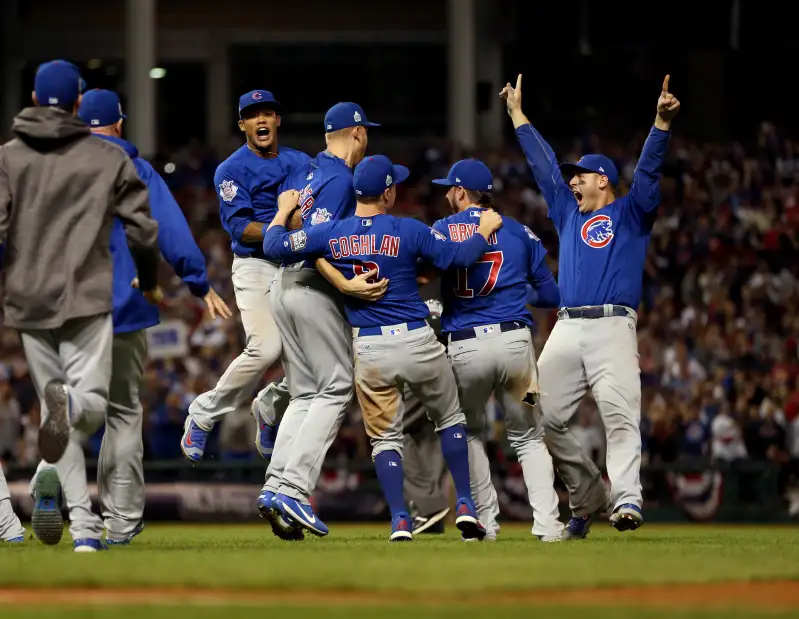 Brad Mangin—MLB Photos via Getty Images
The most expensive World Series Game 7 in history is in the books—with the Chicago Cubs snatching the 8-7 win after ten nail-biting innings—but the money fans are spending to celebrate the victory is just starting to fly.
Cubs merchandise was already selling at a rate of five times higher than regular MLB merchandise before the team clinched the Series last night. But now sellers are so emboldened by the Cubs' win that they are peddling merch for as much as $25,000 on eBay.
At least one resourceful seller felt confident enough to list a set of four Chicago Tribune newspapers commemorating each of the Cubs' four wins during the Series for $45. (A single copy of the Tribune costs $1.99 if you picked it up on the street.)
If that's not crazy enough for you, consider the $15,000 listing for third-baseman Kris Bryant's uniform. The jersey and pants weren't worn by the 24-year-old during the World Series, though. Instead, he wore them during the Fourth of July game the Cubs played against the Cleveland Indians. The seller, California resident Jarrod Bordi told Money he bought the uniform at a MLB auction in July for $5,000.
Bordi says that the market value for Bryant jerseys, the supply of which is lesser than those of other players, is between $12,000 and $15,000, or even higher now that the Cubs have won. "I thought the Cubs would go all the way, so I thought this would either be an investment or just nice to have, whether or not it sold."
Read: Guide to Buying 2016 World Series Champion Chicago Cubs Gear
Other noteworthy listings include a $220 World Series ball signed by MVP Ben Zobrist; a $14,499 pair of baseball cards for Kris Bryant and first baseman Anthony Rizzo ($100 shipping charge not included); and perhaps most extravagantly, a $25,000 set of nine baseballs from this year's National League Championship Series.
If paying $25,000 for a set of baseballs is out of your price range, you could always consider buying Cleveland Indians' merch at a discount.