Beyoncé's Ivy Park Clothing Line Is Nearly Sold Out Just After Launch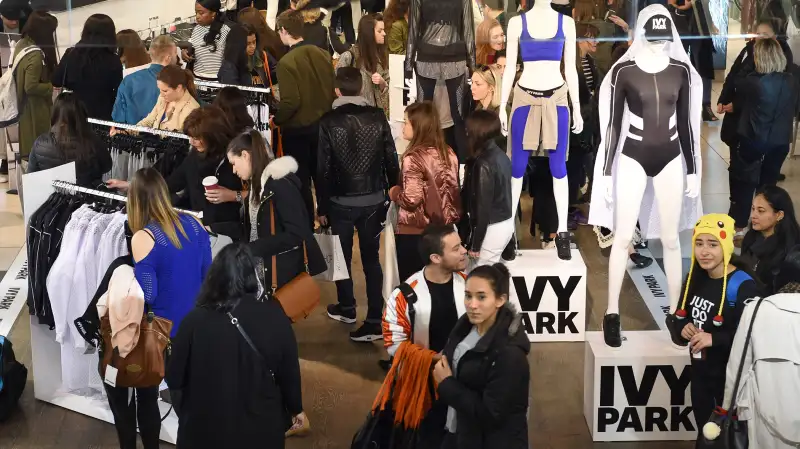 Stuart C. Wilson—Getty Images
Harvard Business School will have to update its case study on Beyoncé: It's not enough that pop icon and business mogul rules music, but now she's made a breakthrough into the fashion industry.
Ivy Park, the "athleisure" clothing line Beyoncé announced as a joint venture with Topshop's Sir Phillip Green, has become available to shoppers after weeks of hype following the release of promotional videos and a new website. As of 1 a.m. ET, the clothes were available to American shoppers online. But by then, Bey-mania had already overtaken physical stores in the U.K.
The collection has just over 100 pieces, with items ranging from $15 to $265, according to the Topshop website.
While a few items are still available online, it may be difficult to get the size you want. For example, the Ivy Park Bodysuit, one of the collection's most recognizable pieces, is sold out completely on Nordstrom's website, but available in extra-small, small, and medium over at Topshop online.
Seeing as high-profile celebrity-endorsed fashion lines have sold out almost immediately, only to pop up and command a premium on resale sites, it's unsurprising the same thing is happening right now. The same bodysuit mentioned above, which has a normal list price of $50, is fetching three times that at a whopping $150 on eBay.
Not everyone is happy with Ivy Park itself, mind you. In addition to rumored site crashes and high prices, some shoppers are angry over the actual sizing of the clothes.
No word yet on how quickly retailers will restock the clothes, if at all.

It's really no surprise that shoppers would fawn over the line once it hit stores. Mashable reports that, in terms of user engagement on Instagram, Ivy Park was the most popular fashion brand before it even hit stores, an "unprecedented" feat.