Now You Can Enjoy Chick-fil-A Without Talking to Anyone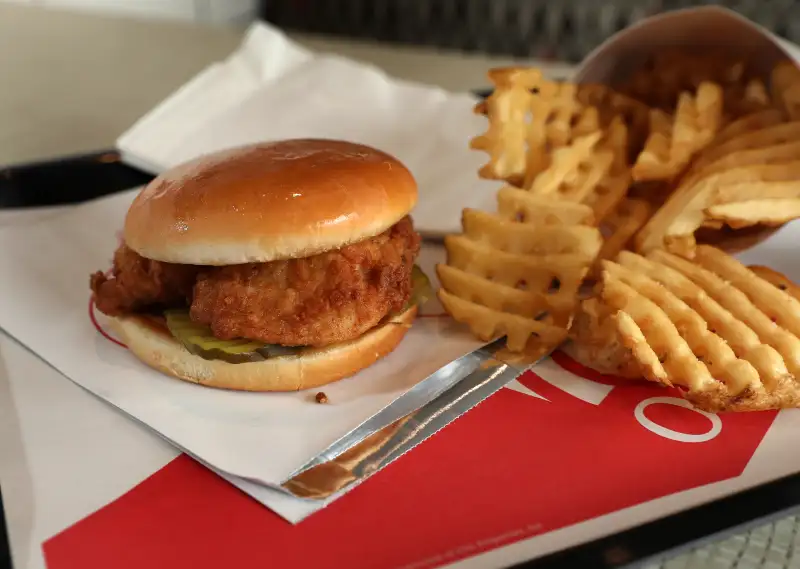 Boston Globe—Boston Globe via Getty Images
It's no secret that fast food orders take longer than they used to these days, but Chick-fil-A may have found a way to speed things up.
After a limited test run in five markets last year, this week Chick-fil-A debuted "dine-in mobile ordering" that will eliminate the need for customers to wait in any lines, go up to the counter, or talk to anyone at all.
Here's how the new Chick-fil-A service works. First, guests can order a meal on their phone via the Chick-fil-A app on their way to their preferred restaurant location. Once they arrive, the guest can sit down at any open table. Then, the guest simply taps their smartphone and enters that table number, and a Chick-fil-A employee will bring their meal to their table (don't forget the polynesian sauce!).
Assuming the system works smoothly, customers would never have to go to the counter to place an order or pick one up, or even say anything to an employee beyond "thanks."
Once at a location, guests can place additional orders, in case they forgot to order lemonade or decide they need an extra chicken sandwich. Using the drive-thru and ordering at the counter will still be options, in case you feel old-fashioned. All customers who use the app will receive Chick-fil-A one points, which can be compiled for rewards such as a free sandwich.
As Reuters pointed out, Chick-fil-A's new service is just the latest way that fast-food companies have employed technology to speed on their lines, which are increasingly getting slower as chains introduce more complex menu options. Last month McDonald's purchased the voice-technology startup Apprente, with plans to look on how to implement the voice recognition technology for mobile ordering or kiosks.