How Simple Chores Groom Your Child for Success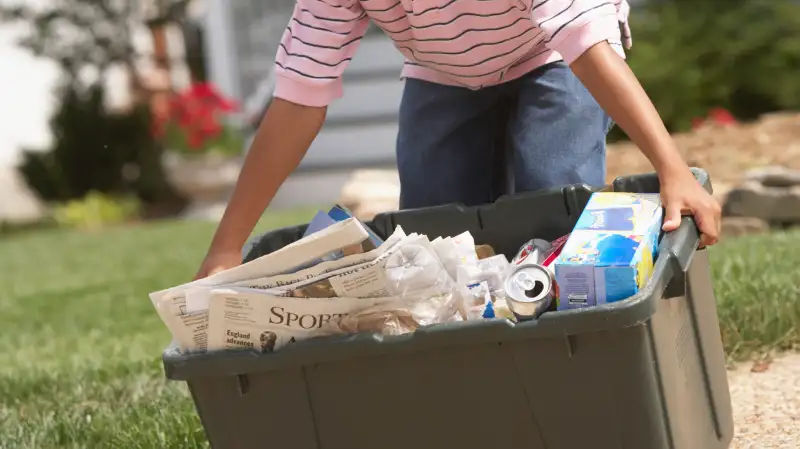 Nagging the kids about chores is never fun. But assigning household duties to kids as young as 3 and enforcing the rules might be one of the best things you can do for them—and for you, new data suggests.
Parents who require their kids to do things like take out the trash every night or clean the kitty litter every other day aren't just giving themselves a break. They are nurturing success. These parents are more likely to describe their kids as responsible, disciplined, creative, and doing well in school, according to a survey by Pollfish of parents with kids under age 12 for Funifi, an app that helps parents make chores more fun for kids.
Setting regular chores probably means you will argue more. A third of parents in the U.S. who require their youngsters to perform regular household duties argue with them once a week, according to the survey. That compares with just 21% of parents that do not require that their kids perform household chores.
But the payoff is big. According to the survey, among parents who require chores:
87% report their kids are doing well in school, vs. 61% of parents who do not require chores.
92% report their kids are creative, vs. 80% of parents who do not require chores.
88% regard their kids as responsible, vs. 63% of parents who do not require chores.
92% regard their kids as disciplined, vs. 78% of parents who do not require chores.
About half of parents have some kind of chore system that bestows no rewards for a job well done, while 75% have a chore system linked to specific rewards, the survey found. This goes to the heart of the great debate about tying allowance to household duties. About half of parents who reward their children for doing chores do so with money, Funifi found.
The survey does little to resolve the debate around paying for chores. Kids who get rewards for doing chores are no more likely to exhibit greater discipline or responsibility, and only slightly more likely to have heightened creativity and do better in school, the survey shows. The big finding is that setting regular household duties—linked to allowance or some other reward, or not—is what's important. "Parents find their relationships with their little ones to be stronger," says Funifi CEO Andrew Michael.
This echoes earlier findings from Marty Rossman at the University of Minnesota. She studied 25 years of data on 84 children and concluded that young adults who began chores at ages 3 and 4 were more likely to have good relationships with family and friends, to achieve academic and early career success, and to be self-sufficient.
On the allowance question, a consensus may be building around requiring chores as a contributing member of the family, paying allowance separately, and also offering additional pay for work that is not part of a child's regular household duties. "The chore debate has been going on for years," says Michael. "We notice the most satisfied and happy families are those that set a baseline for their kids' pocket money and allow them to earn extra for doing odd jobs around the house."
No matter how you manage this part of your life, most experts agree that the benefits are magnified through regular discussions about work, pay, and the obligations of being part of a family or group.