How Chipotle Went From Industry Darling to Restaurant to Avoid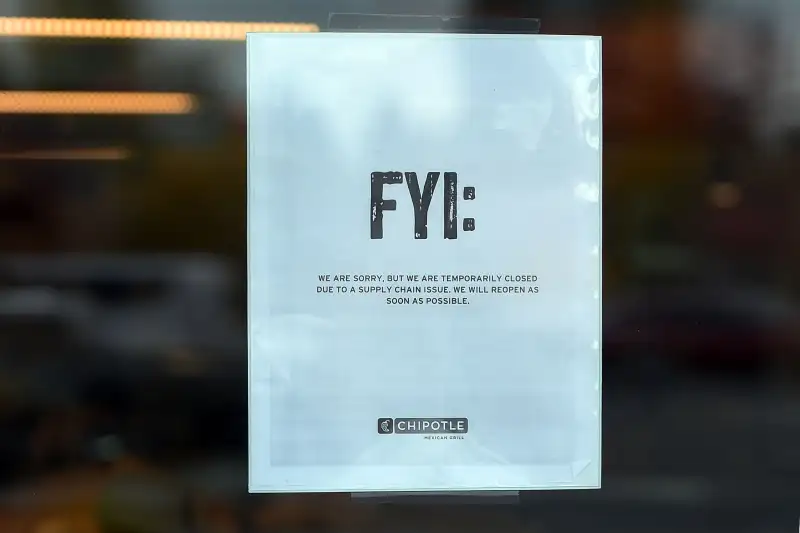 For several years now, Chipotle has enjoyed one of the best reputations in the restaurant business. It's been a leader in the revolutionary fast-casual movement, and entrepreneurs have tried applying the Chipotle approach—transparency and fresh, high-quality ingredients—to everything from pizza to grilled cheese to convenience store food. Some celebrities and pro athletes love Chipotle so much that they happily accept free burritos rather than actual payment for endorsing the brand on social media.
Yet the recent string of E. Coli outbreaks linked to Chipotle—affecting more than 50 customers nationwide—has done serious damage to the company's once stellar reputation. This week, another Chipotle was temporary closed after a group of Boston College students, including members of the basketball team, complained of gastrointestinal issues, including vomiting and diarrhea, after eating at the restaurant.
As Bloomberg News pointed out, the real problem for Chipotle is that the freshness of its food, which is at the core of the brand's appeal, is now the company's biggest weakness. After all, the appeal of food that is locally sourced and free of hormones, antibiotics, and GMOs is severely limited if that food will make you sick.
"It strikes deeper at their brand because so much of their story is based on the quality of their ingredients," the brand consultant Allen Adamson told Bloomberg, discussing Chipotle's health concerns. "This can clearly do long-term damage if they don't get it under control."
In other words, in the purely business sense it's much worse for customers to be worried about health issues and the quality of the food at Chipotle than at, say, McDonald's or Taco Bell—because Chipotle customers care much more about health and food quality.
Chipotle has responded to the outbreaks by ratcheting up the health requirements of its producers, retracting its commitment to purchasing local foods, and stepping up the testing of the fresh produce it buys. Yet based on reports of normally crowded Chipotle restaurants that are mostly empty even around peak lunch and dinnertimes, customers aren't finding the company's efforts convincing for the time being.
The concerns about Chipotle aren't limited to diners. Investors have been fleeing the company as well, with Chipotle stock falling another 5% in premarket trading on Tuesday. "Ethical ingredients, a key part of Chipotle's brand appeal, are now imperiled," read a post from the investing site Seeking Alpha, which described Chipotle as "a broken concept" that should be avoided as a stock and a dining choice. Part of Chipotle's problem is that it has grown so quickly without figuring out how to get all the fresh, high-quality ingredients it prides itself on: "It's difficult to scale a business and keep using an inefficient supply chain."
Read next: Cyber Monday Has Nothing on This New Round of Holiday Deals