Best Checking Accounts If You're Broke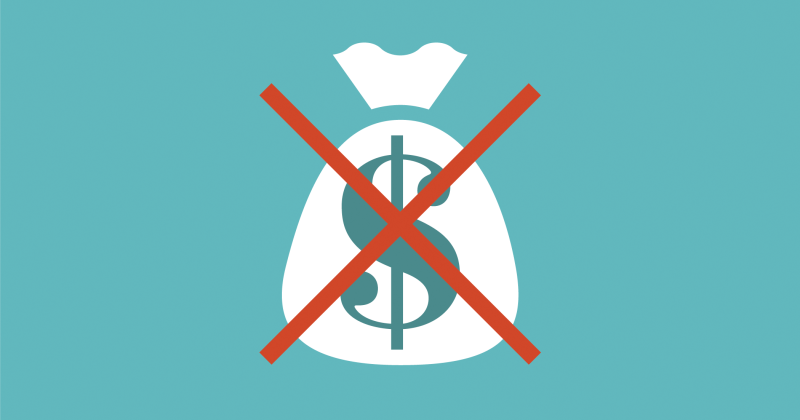 For people who keep a few thousand dollars in their accounts at all time, it's fairly easy to avoid pesky bank fees like monthly maintenance charges or out-of-network ATM costs.
But customers without a lot of money can end up forking over quite a bit for even basic checking accounts. And consumers are going to have to continue to be vigilant about new fees popping up, says Bankrate's chief financial analyst, Greg McBride.
Not only are monthly fees creeping higher, but McBride says he's seeing more "stealth" increases, like raising the balance required to avoid getting charged. That's effectively a fee increase, because if you fall below the minimum—which may be defined monthly, daily, or as an average, depending on the institution—you're likely on the hook for a $20 to $30 fee, depending on the bank and specific account.
Read: Money's Best Banks 2016-2017
Thankfully there are a number of institutions—even big banks, which Money defined as those with over 1,000 branches in more than 10 states, as well as online banks and credit unions—that offer fee-free checking accounts for any balance level. (In fact, one of the following was also a winner this year for Best Stand-Alone Checking Accounts.) Here are the best checking accounts we found for ultra-low balances—one for each type of institution. —Megan Leonhardt
---
If you want a big bank:
KeyBank Hassle-Free Checking Account
In Money's analysis of almost 50 personal checking accounts offered by big banks, KeyBank's was the only one that offered no maintenance fees—no matter what the balance. Ironically, the account's customers can't actually write checks, but you can use a debit card—and the account also does not charge overdraft fees.
BRANCHES: 1,200 branches across 15 states (Alaska, Colo., Conn., Idaho, Ind., Maine, Mass., Mich., N.Y., Ohio, Ore., Penn., Vt., Utah and Wash.)
ACCOUNT TERMS:
• Maintenance fee: $0
• Outside ATM fee: $2.50
• Interest: None
---
If you want an online bank:
Bank of Internet USA Rewards Checking
BofI doesn't charge maintenance fees on its Rewards Checking and offers a generous yield of 1.25%. To get the best rate, you'll need to set up recurring direct deposits, and make at least 15 monthly debit card transactions. (Without the direct deposit and frequent transactions, you'd get lower, or no, interest, but you still avoid the fees.)
BRANCHES: None.
ACCOUNT TERMS:
• Maintenance fee: $0
• Outside ATM fee: None, and other surcharges are 100% reimbursed.
• Interest: Up to 1.25%.
---
If you want a credit union:
First Tech Federal Credit Union First Checking Plus
This credit union actually took top prize this year as Money's Best Credit Union for Everyone, in part because of its great, no-fee checking account. If you are able to set up direct deposit, however, and you make more than 10 debit card purchases a month, you'll be able to get a rare 3% yield on Lake Michigan Credit Union's Max Checking account, which pays a 3% yield.
BRANCHES: 40 in 8 states (Calif., Colo., Ga., Idaho, Mass., Ore., Texas, Wash.) and Puerto Rico.
ACCOUNT TERMS:
• Eligibility: If you don't meet the employer or geographic requirements, you can join with a one-time $8 donation to the Financial Fitness Association, or a $15 gift to the Computer History Museum.
• Maintenance fee: $0
•Outside ATM fee: $0
• Interest: 0.05%.