How Do I Negotiate the Price for a Used Car?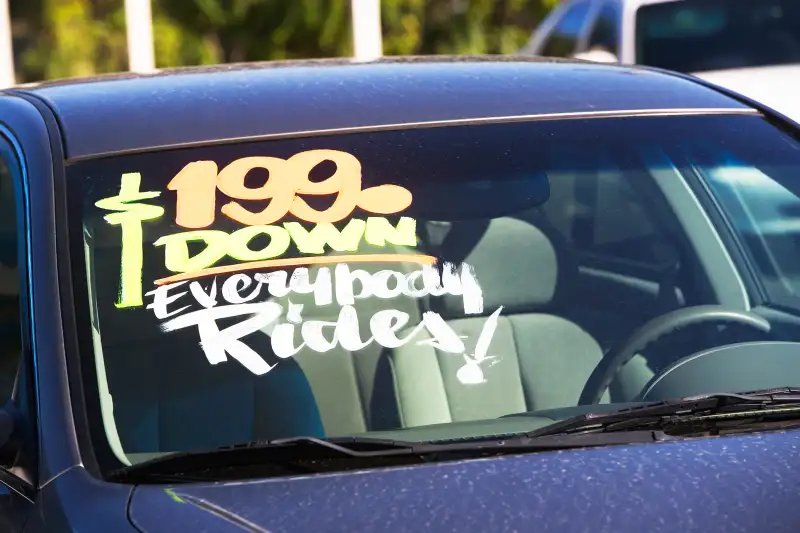 Getty Images/Tetra images RF—Getty Images/Tetra images RF
Using a site like Kelley Blue Book, research the average selling price for the car. Knowing the going rate will help you weed out overpriced vehicles and negotiate a good deal. Before meeting (and haggling) in person with the seller, look over your finances and decide how high you're willing to go price-wise.
A private seller will typically list a car for less than a dealer. Most private sellers don't want to play games and will give you their bottom price with less back and forth than a professional car salesperson. But some private sellers are emotionally invested in their cars, and they might overvalue it or simply have no clue what it's actually worth, says Brian Moody, site editor at AutoTrader.com. If you do come across a seller who swears his "baby" is worth nearly as much as a brand-new version of the car, or is just super difficult to negotiate with, move on.
Buying from a dealership probably costs more, but it does have some advantages. The car should have already undergone some maintenance, inspection, and prep work. Dealerships may also help you handle registration costs and taxes. If you buy from a private seller, you're on your own with paperwork.
No matter if you're at the dealership or in a private seller's driveway, check the car's mileage and closely inspect its condition. If a car has high mileage, dents, worn tires, nonworking knobs or other flaws, use them for negotiation purposes and ask for a lower price.
If you're buying from a dealership, see "How Do I Negotiate the Price for a New Car?" for the best ways to negotiate with the sales staff. If you buy from a private seller, be sure to get the title and have the seller sign it over it to you before making any payment. Use a certified bank check to complete the purchase. Never wire money to a seller, as this is a common payment tactic used by scammers, warns Moody.