What Kind of Car Should I Buy?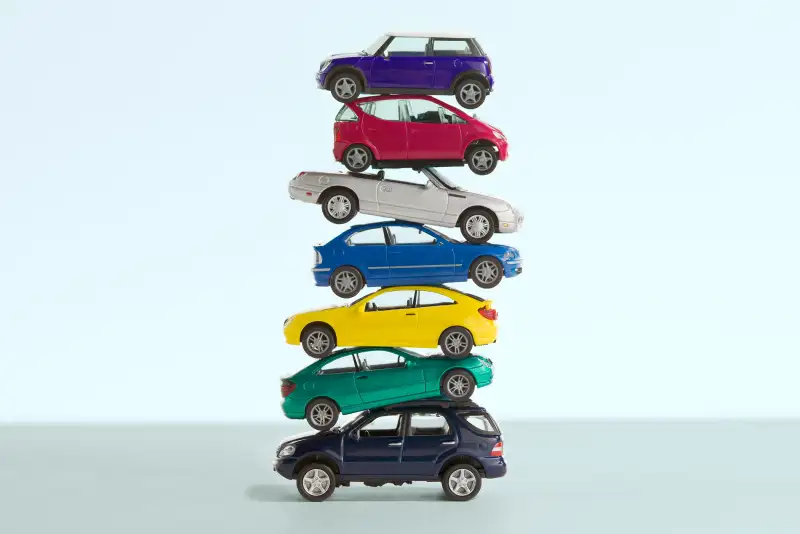 Grove Pashley—Getty Images
"Look at your needs, not your wants, and let that drive your decision," says Philip Reed, Senior Consumer Advice Editor at Edmunds.com.
Be practical and realistic. Don't get suckered in to thinking you need a special feature you won't get much use out of, like four-wheel drive off-roading capability.
"Due to marketing, we are encouraged to buy for every possible situation, but then we overspend and buy things that we don't really benefit from," says Reed. "Think about how often you'll use each feature and determine if it justifies the cost."
Ask yourself:
How did you use your last car?
How many people will regularly ride with you?
What type of driving trips will you take and what's the length of your commute?
What safety features do you want?
How much cargo space do you need?
What size vehicle will fit best in your garage or parking space?
After pondering these questions, a few car models should rise to the top of your list. Don't limit yourself, though. Look at all the vehicles in their class, and hold off on assuming one make or model is superior.
"Reputations are slow to change even though cars change year to year, so sometimes buyers rule out brands or makes because of preconceived notions. It's best to read the performance tests and user and expert reviews, then decide," says Reed.
At the same time you're researching which car to buy, you should be honestly assessing what you can afford. Assuming you're not paying cash, a good guideline to follow is to keep the payment under 20% of your monthly take-home pay. (Use our calculator to determine how much car you can afford and what your monthly payment will look like.) Lenders also typically require a down payment of about 10-20% when taking out a new car loan.
When considering costs, look at the big picture. Factor in auto insurance, gas, and maintenance to get the best sense of how much the car you're considering will actually cost. One car might be cheaper upfront, but will be more expensive in the long run because it depreciates faster or costs more to insure.
Edmunds.com has a helpful calculator that estimates the total cost of ownership for vehicles, including likely expenses involving depreciation, insurance premiums, repairs, and such. Kelley Blue Book also offers a similar calculator that shows how much a vehicle will cost to own over five years.
If you already own a car and plan on selling it, figure out what it's worth so you can factor that into your bottom line.
Read next: Should I Buy a Used Car or a New Vehicle?