Should I Buy a Used Car or a New Vehicle?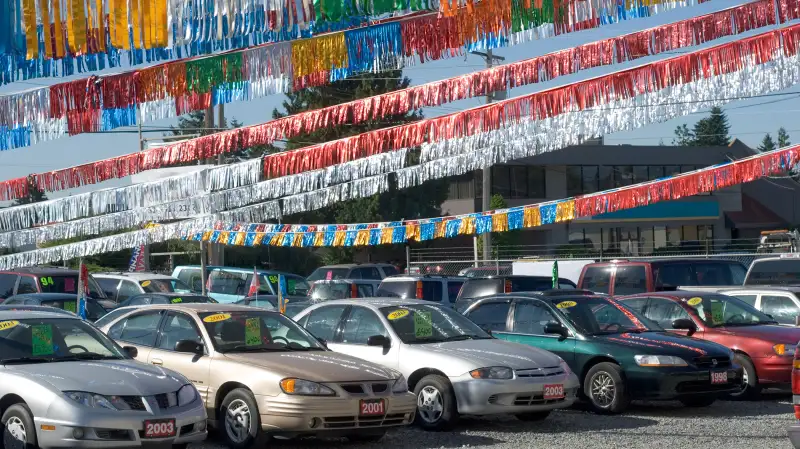 From purely a value standpoint, a used car is the way to go.
"You're going to take a deprecation hit on a new car," says Langley Steinert, founder of GarGurus.com. "If money is your primary focus, then it doesn't make a lot of sense to buy new."
A new car generally takes a 20% hit in depreciation the minute it leaves the lot. This means that even a one-year-old used car will be 20-30% cheaper. With a used car, you'll also pay lower insurance costs.
Still, there are some good reasons to buy new. New cars provide greater security than buying used. They come with warranties, have never been used by another driver, and have the full backing of the manufacturer if something goes wrong. Plus, if the latest tech or safety feature is a must, it might only be available in the new model.
"If you want one of these features, go for a new car, but be sure to drive it until it wears out as this is the second most cost-effective way to own a car," says Karl Brauer, senior director of insights for Kelley Blue Book. "The most cost-effective way is to buy a 2- to 3-year-old car that is under warranty or is a certified pre-owned car, and then drive that car until it can't be driven anymore."
Certified pre-owned cars can be a good middle ground between buying brand new and any old used vehicle. These are used cars that the manufacturer has bought back and inspected. These cars are typically only a few years old and have low mileage. Manufacturers offer additional warranty coverage on CPO cars, and sometimes, special financing offers. But these extras come at a premium: Expect the asking price to be high compared to the average Joe selling the same car.
If you want to buy CPO, be sure to check that it is factory or manufacturer certified, and not dealer certified. Some dealers offer their own types of CPO programs, which tend to offer lower warranty coverage with greater restrictions, warns Brauer.
Read next: What Kind of Car Should I Buy?