How Do I Negotiate the Price for a New Car?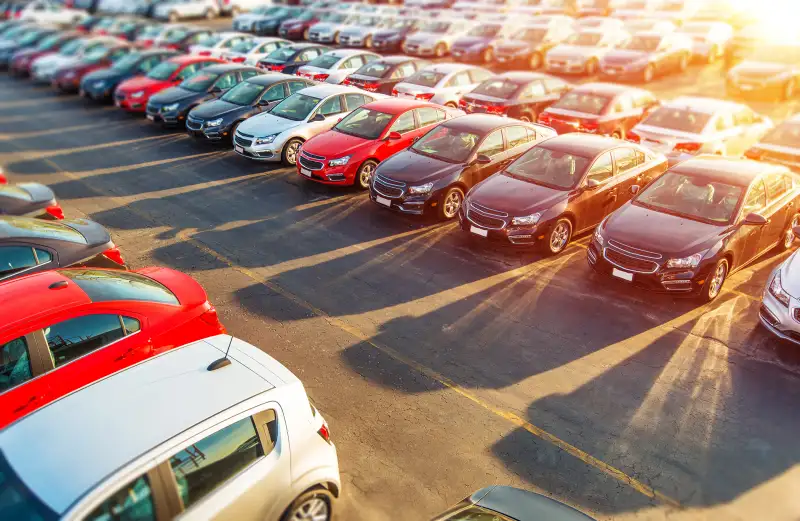 Take your time to ensure you're getting the right car, at the right price. The last thing you want is to rush into a decision—or to be rushed by pushy sales staffers. Before setting foot in a dealership, use a site like Kelley Blue Book to check out the average selling price for the car you want. Knowing that number before the process begins will give you confidence and clue you in as to whether you're being offered a fair deal.
Once you've priced out the car with any additional extras or upgrades you want, contact a few dealers by phone or email to compare price quotes and get a sense of each dealership's sales style. Confirm that the dealerships you feel best about have the car you want on the lot, then set up some test drive times. Try to schedule all your test drives on the same day or over the same weekend, and stress to the sales staff that you won't be buying right away.
Edmunds.com's Philip Reed says this technique works for several reasons. When you know that multiple dealers have the car(s) you're interested in, you should have no fear that the car you want could be snatched up by another buyer. Doing test drives back-to-back makes it easier to compare rides and uncover subtle differences in models, says Reed, and the fact that you have several test drives scheduled should keep you from becoming emotionally attached to a car and buying based on emotion. What's more, when you say you won't be buying right away, the sales staff in the Internet or fleet department is more likely to quote you the bottom price right away.
Brian Moody, site editor at AutoTrader.com, highly recommends leaving the dealership after a test drive, even if you're confident you want the car. "Separate the shopping from the buying," says Moody. "This keeps you from being swayed by sales staff or features or emotions when talking about price."
Never negotiate the price of the car based on monthly payment. "People can sell you anything at any price by tying it to a monthly payment," Moody says. A dealership can easily meet your maximum monthly payment by stretching financing out over an additional year instead of actually reducing the price. Instead, stick to speaking about the total price of the car.
Read next: 23 Ways to Slash Your Car Expenses
At first, leave factors such as rebates and the value of your trade-in out of the primary discussion. Ask the salesperson for a price first when negotiating. If the salesperson spins the question back to you, counter by saying something like: "While I've done a lot of research on this car, I would like to hear from you first as you're the expert."
A salesperson may start with a number at or near the sticker price, which is prominently displayed on a window or windshield. It's a price that no buyer should ever pay. Be ready to make a counter offer. Consider starting around the invoice price, or the price a dealer pays the manufacturer for the car. Edmunds.com notes that a popular strategy is to ask to see the dealer's invoice and then offer an amount, say $500 over that. Invoice forms can be difficult to read, so spend a little time looking over one before testing this strategy out.
While getting a price at or below invoice is ideal, be prepared to spend an amount somewhere between the sticker and invoice price. Ideally, you'll at least pay no more than the average sales price you were supposed to look up on sites like Edmunds and Kelly Blue Book.
Haggling may not be in your comfort zone, but if you don't play the game, you're bound to overpay. Edmunds found that even a little negotiation can save $1,000 on most new cars, while actively negotiating could save $2,000 or more.
The simplest negotiation tactic is to just walk away. Do it if you don't like the deal on the table, or if a high-pressure salesperson puts you off. It's much easier to walk away when you know the car you want is available on other lots, says Karl Brauer, senior director of insights for Kelley Blue Book. So do your research. Often within a few days of you walking away—or at the end of the month, when dealers are trying to reach sales quotas—a staffer will reach out with a better price.
As an alternative, automotive sites (including Edmunds.com) offer a price promise or price guarantee, in which shoppers see specific final prices from dealers, no haggling necessary. Just head to the dealership with a certificate with a guaranteed price and finish the deal. Rounds of haggling might net a better price, but many consumers dread the annoying back-and-forth of negotiating.
Once the purchase price is in writing, it's finally time to discuss trade-ins, rebates, and incentives. Why not sooner? If you bring the trade-in up before the new car price has been settled, you can complicate the process and make it difficult to lock down the best deal. Adding in an extra element means a dealership has more opportunity to increase its profit. A dealer could offer a low price for the new car, while also offering a lower value for your trade-in, and the sweetness of the first deal may blind you to the fact that your out-of-pocket costs haven't actually dropped.
Same goes for rebates. If the car you're interested in has a cash-back offer available, have the dealer subtract the difference after you've negotiated a "final" sales price. This way, you'll be able to see exactly how much the dealer cut the price.
Before closing the deal, look over the contract's long list of fees; some are negotiable, and some you shouldn't pay at all. You will have to pay title and licensing fees, sales tax, and a documentation fee. Used cars also commonly have a smog fee and a small charge for a smog certificate.
All car dealers charge a "doc" fee, or a fee for filling out the contract. Some states cap this fee, usually at a sum under $100, but many states have no such regulations, leading some dealers to try to charge upwards of $600. If you live in a state without a cap, check the fee and negotiate it down to a reasonable amount. Dealerships sometimes tack on "dealer prep" fees and/or marketing fees, and they, like almost all of the car-buying experience, are negotiable. Remember: Up to the very last second, it's your prerogative to walk away.