Car Dealers Swear They Don't Haggle, Find the Idea Insulting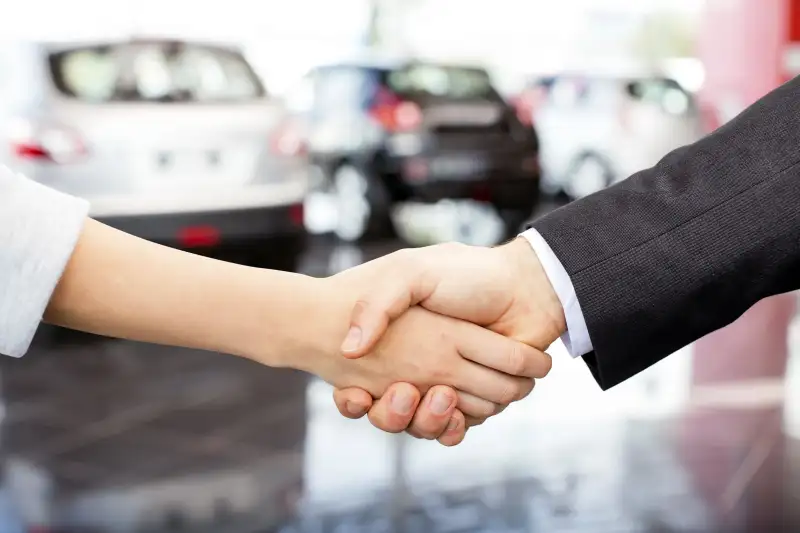 Edmunds.com is in the business of helping consumers who hate haggling. The site launched a Price Promise service in 2013, allowing drivers to go online and gather guaranteed final prices that will be honored by local car dealerships. This past summer, Edmunds took its anti-haggling campaign a step further by sponsoring a special Car Week that promised buyers upfront, haggle-free pricing on every vehicle on participating dealership lots.
Last week, Edmunds hit the anti-haggling theme once more, with the launch of a series of amusing online ads dubbed the "Absurdity of Haggling." In the hidden-camera ads, a hired actor works the register at a supermarket and haggles over the price of milk, carrots, squash, and other groceries with unsuspecting customers. Understandably, the customers are confused and outraged when the "cashier" tosses out inflated prices ($9 for a quart of milk!) and resorts to classic car dealership maneuvers ("Let me call my manager…") to get people to pay more than they should for groceries.
"You wouldn't haggle for your groceries," reads a line at the end of the ads, "so why do it when buying a car?"
Auto dealerships—which are partners with Edmunds.com and sell cars with the help of the site's Price Promise tool—were not amused. Many found the ads insulting, and they pressured Edmunds to pull them. Edmunds didn't put up much of a fight. "We are terminating the videos and getting back to working with our dealer partners to improve the car buying process for car shoppers around the country," Edmunds President Seth Berkowitz said in a statement. "Some of our partners were deeply insulted, expressing that our attempt at humor reinforced outdated stereotypes. That was obviously never our intent."
Though Edmunds pulled the ads, you can still find them online, like here:
https://www.youtube.com/watch?v=a7EL7PkxqLk
It's not surprising that car dealerships didn't like these ads. ("Truth Hurts!" one online commenter noted. "Hits too close to home," said another.) What is pretty amazing, however, is that some dealerships were insulted by the mere idea that haggling actually takes place during the car-buying transaction. "Negotiating prices on cars has always been expected by the consumer, and having it referred to as 'haggling' by a company that I am a customer of is insulting," said Jeff Wyler, CEO of the Wyler group of dealerships, according to AdAge.
Right. Let that set in. We're supposed to believe that there's a big difference between "negotiating prices" and "haggling." This despite the fact that these terms are routinely used interchangeably. What's more, we're supposed to believe that such (non-haggling) price negotiations take place only because that's what the customer expects. This despite surveys like one published this past summer (by Edmunds) showing that 83% of consumers would prefer to avoid haggling over car prices.
Obviously, consumers believe that car dealerships engage in haggling—and the vast majority of us hate that's it's part of the process. So while dealerships find the Edmunds ads insulting, there's something else that's being insulted here as well: customers' intelligence.