Gas Prices Got Cheaper in Every Single State Last Week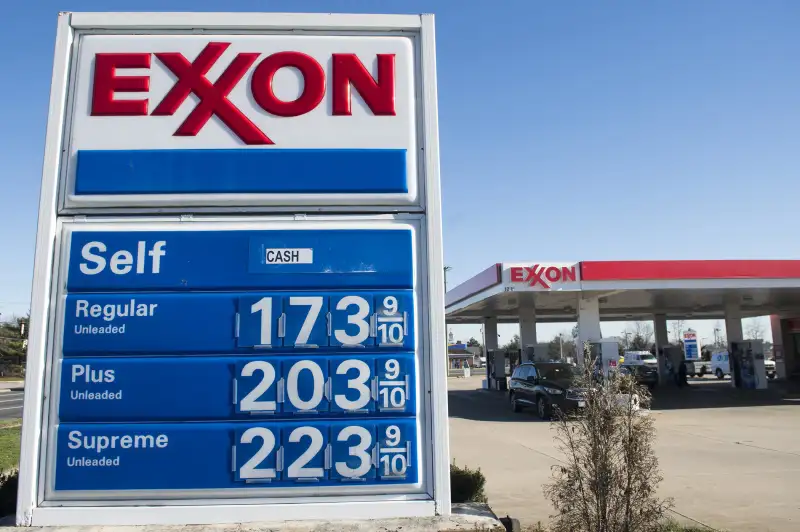 Saul Loeb—AFP/Getty Images
As of Monday, the national average for a gallon of regular gasoline stands at $1.965, the lowest it's been since March 2009, according to AAA. Gas prices have fallen nationally on 55 out of the past 66 days, and are currently 17¢ cheaper than one year ago—when it just so happens that drivers were marveling at how incredibly cheap gas was at the time.
According to data from GasBuddy, average gasoline prices fell in all 50 states over the past week. This is a fairly unusual occurrence; even when the national average is plummeting it's common for prices to ebb and flow (and inch up) in some or another part of the country. Not so last week.
"Even the nation's most expensive state for gasoline prices, California, finally saw relief last week with the statewide average falling 1.3c/gal to $2.864," GasBuddy reported. "Los Angeles, one of the cities with the highest gas prices, declined 3.4 cents in the last week and will likely see prices fall under $3/gal this week. They're currently at $3.035/gal and falling."
(For what it's worth, AAA said that not every state saw gas prices retreat last week; it reported that prices rose a fraction of a penny in Alaska.)
However cheap gas prices are right now, the national average would be lower still were it not for stubbornly high prices in California. The U.S. Energy Information Administration (EIA) noted that during the three-week period ending on Jan. 4, 2016, California gas prices were completely out of whack with the rest of the nation in that they rose, to the tune of 22¢ per gallon to be precise. "As 2016 begins, California is the only gasoline market in the United States now experiencing increasing prices and higher prices than at the same time last year," the EIA reported.
Refinery issues that stretch back to early 2015 are being blamed for why California gas prices remain high—even for California—compared to the rest of the country. Gas prices in California are roughly 20¢ higher, on average, than in Hawaii and Alaska, which are usually outliers in terms of having the country's priciest gasoline.
By contrast, 10 states boast average gas prices of $1.75 or less right now—Mississippi, Louisiana, Texas, Kansas, Tennessee, Alabama, Arkansas, South Carolina, Oklahoma, and Missouri—the latter being the cheapest of all at $1.66.
California is a huge market for gasoline, and if price trends there were more typical—meaning prices were actually cheaper compared to a year ago—then obviously, the national average would be a little lower. California drivers would probably be a little less grumpy as well.