How to Tell if Combining Finances with Your Partner is a Bad Idea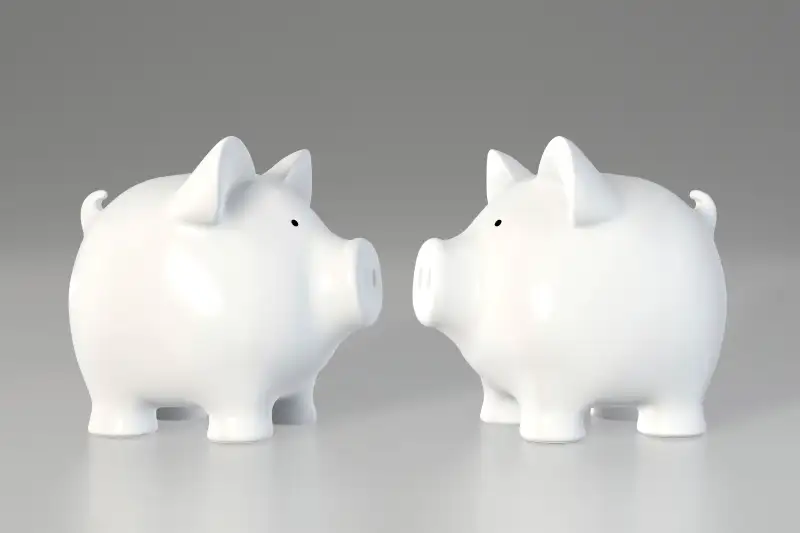 A joint bank account can be the ultimate form of financial intimacy.
So say Derek and Carrie Olson, co-authors of the new book, One Bed, One Bank Account. "Sharing a bank account gives couples another opportunity to connect with each other and build up their relationship," says Derek. "The oneness that a couple will experience through combining bank accounts can't be achieved any other way."
That sounds great. But in my experience, it doesn't work for everyone.
If one or both of you has money drama, co-mingling could backfire. A separate but equal approach to managing money in your marriage—at least until you each sort through your finances—may prove wiser.
A Case Study
Take newly married couple "Brian" and "Theresa" (who prefer to remain anonymous).
They knew just six months into dating that they wanted to spend the rest of their lives together. "We also realized we didn't want to merge our finances," says Brian, 33, a school principal. "We each had independent financial baggage, but we had systems in place to deal with that baggage." Merging their accounts would only make things more complicated, they explained.
Brian was paying—and continues to pay—for a doctorate program out of his own pocket.
Meanwhile, 27-year-old Theresa, an engineer, has been focusing on paying off student loans. There's about $65,000 remaining, she says. Her auto debt repayment system is a tad "convoluted," she explains, with multiple checking accounts tied to various student loan balances.
"It's complex because of the number of accounts I have and number of transactions I have to keep things moving smoothly," she says.
How to Manage Money Separately Together
If you plan to split costs evenly, you'll want to jot down your monthly expenses somewhere that's accessible to the both of you. You can either both slap down cash or credit when shopping or eating out, or designate one person as the household "spender" and the other as the "payer backer."
Brian and Theresa adhere to a "modified roommate system," where they record all shared expenses from rent to dining out on a spreadsheet. Brian usually pays for everything throughout the month and Theresa reviews the itemized list, checks for any errors and cuts Brian a check or transfers money to his account to cover her portion.
"Our agreement is, unless one of us has expressed wanting to treat the other, we split it," says Brian.
It helps that they each earn roughly the same amount of money; they can evenly afford all their joints costs.
They also communicate a lot. Brian and Theresa hold weekly business meetings to talk about everything from large expenses coming up to the groceries they'll need to buy for the current week's meals.
Communication is important in any relationship no matter how you choose to manage the money, but it can be extra important if there's no bank joint account representing joint goals.
If you're both going to manage money on your own, you'll want to check in more frequently to make sure that your saving and spending is measuring up to the goals you want to afford—both big and small.
Now two years into marriage both Brian and Theresa are en route to completing their financial obligations by summertime: Brian will be done paying for his grad program and Theresa will be debt-free. And once they hit those milestones, when "life will be simpler," they plan to start sharing accounts with the goal to invest in real estate together.
But for now, they're happy going Dutch. The couple admits that the arrangement isn't super romantic—"but it's what's good for us," says Theresa.
Every day, Money contributing editor Farnoosh Torabi interviews entrepreneurs, authors and financial luminaries about their money philosophies, successes, failures and habits for her podcast, So Money—which is a "New and Noteworthy" podcast on iTunes.
More from Money.com:
How to Watch All the TV You Want Without Paying a Cable Bill
Law Firm's April Fool's Joke About Work-Life Balance Backfires
Why You Need to Send Your Spouse a Love Letter—About Money
More on taxes from Money 101:
How do you know if it makes sense to itemize?