Law Firm's April Fool's Joke About Work-Life Balance Backfires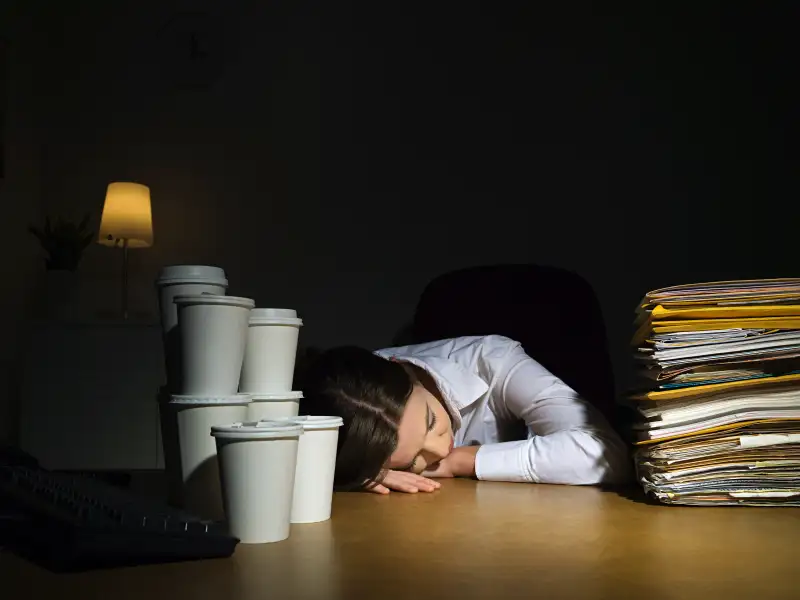 Getty Images—(c) Image Source
Add this to the list of April Fool's Day stunts from Wednesday that failed spectacularly: A big New York-based law firm told employees it was instituting a new policy eliminating work emails during night and weekend hours... and then revealed the whole thing was a joke.
Hilarious, right? All you suckers must keep tabs on work no matter if it's midnight on a Tuesday or a Sunday morning and you're on vacation. Ha!
The way the prank played out is that Weil, Gotshal & Manges sent out a company-wide email claiming the firm was banning all work-related emails between the hours of 11 p.m. and 6 a.m., as well as on Saturdays, Sundays, and employee vacation days. According to messages obtained by legal industry blog Above the Law, associates were elated to learn of the new policy, supposedly inspired by similar practices currently catching on in Europe, until it was revealed to just be a goof.
Since employees generally don't like it when their bosses see their work-life balance as—literally—a joke, Weil received enough backlash to send out a firm-wide mea culpa in the afternoon. The email, from executive partner Barry Wolf, reads: "We obviously got this wrong and we sincerely apologize. We know and appreciate the hard work that all of you do. We have and continue to take work-life balance seriously and are always evaluating ways to improve the quality of life here, given the intensity and demands of the profession."
It makes sense that this joke didn't go over well, considering how notoriously bad lawyers' hours tend to be and how modern technology makes it hard for employees across all industries to ever fully unplug—even while on vacation.
Though American workplaces generally tend to be slow to embrace policies that make it easier for staff to have a life outside the office, it's a good sign that Weil was quickly shamed for its tone-deaf prank. It seems even lawyers want to join the movement toward workplace flexibility and family-friendly policies.