Germans Say "Nein!" to Late-Night Work Email. Here's How You Can, Too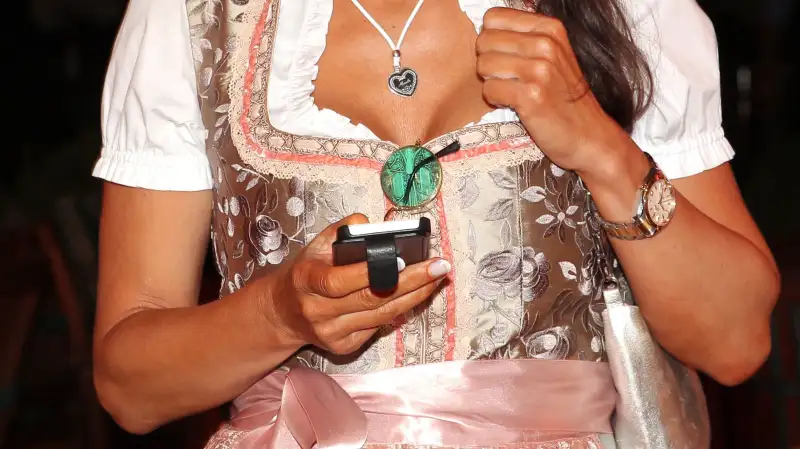 Gisela Schober—Getty Images
Despite their reputation for industriousness, it turns out Germans have a thing or two to teach us about work-life balance.
The country has shaved nearly 1,000 hours from the annual schedule of its average worker (compared with 200 hours in the U.S.) in the last half-century. And now a movement is growing there to make after-hours work emails verboten.
A newly initiated study on worker stress led by the German labor minister is expected to lead to legislation preventing employers from reaching out to employees outside of normal office hours. (That might surprise those who'd expect such a thing only from the French.)
Though the law wouldn't come to fruition until 2016, Germans—and Europeans in general—are still slightly better off than Americans in the meantime. While the average work week in major developed countries is 47 hours, that number balloons to about 90 hours per week for U.S. workers (vs. 80 for Europeans) if you include time that people are checking email and staying available outside of the office.
"We have become such an instantaneous society," says Peggy Post, a director of The Emily Post Institute and expert on business etiquette. "We're expected to be on call 24/7."
And all this late-night work isn't without consequences: Studies have found that staying up checking work emails on smartphones actually makes workers less productive the next day because of effects on sleep. Other downsides include more mistakes and miscommunications.
In lieu of practicing your Deutsch and moving your whole life overseas, take back your "offline" time by doing the following:
1. Become an email whiz while at work.
One major reason we're forced to take to our phones late at night and on weekends? Because it's so hard to get actual work done during work these days, due to smaller staffs, long meetings, floods of email, and noisy open floor plans.
At least in some jobs, the more you get done during regular hours, the less you'll be penalized if you aren't available during evenings or weekends. Some experts suggest giving yourself a specific window during the day to handle emails. See nine specific tips on more efficient emailing from former Google CEO Eric Schmidt here. With smart rules, like "last in, first out," you can become a speed demon.
And if you just can't pack it all in, you might also think about a quick end-of-day meeting (preferably at the scheduled end of day) to check in with whomever you're most likely to get emails from later on.
2. Make sure you understand the expectations.
You assume your boss wants an immediate response to that late-night brainstorm, but are you sure? It's worth finding out.
Alison Green, who blogs at AskaManager.org has suggested phrasing your question as follows: "Hey, I'm assuming that it's fine for me to wait to reply to emails sent over the weekend until I'm back at work on Monday, unless it's an emergency. Let me know if that's not the case."
But what if the boss says that you really are expected to be at the ready? You might need to communicate your dissatisfaction with these terms—rather than succumbing to burnout.
Again, the words you choose are important. Green suggested the following: "I don't mind responding occasionally if it's an emergency, but I wonder if there's a way to save everything else for when I'm back at work. I use the weekends to recharge so that I'm refreshed on Monday, and I'm often somewhere where I can't easily answer work emails."
Post agrees that how you speak up goes a long way toward getting the result you want. "Without whining, try to share specific constructive solutions," says Post. "For example, you could suggest having employees take on separate after-hours times to be on call for different days of the week."
3. Stop the cycle.
Remember, you're perpetuating the expectation when you engage in these email chains. Should you write back once at 10 p.m., those above you will likely begin to assume that you'll be available at that time (even if they didn't initially expect you to be).
Likewise, if your boss emails you, you might feel that you're in the clear to contact those below you in their free time. But that's a no-no, according to many experts.
While you may simply be trying to send something while you remember it, you are actually putting someone else in the same predicament you're in. Some suggest limiting yourself to answering or writing emails to between 7 a.m. to 7 p.m., unless there's a particularly urgent need or project—though the right window for you probably depends upon your company and office culture.
And if you do have your most brilliant thought at 2 a.m.? Go ahead and write it, but then use a tool like Boomerang that lets you schedule it for a more reasonable post-shower hour.