This Legal Brothel Is Matching Sex Workers' Student Loan Payments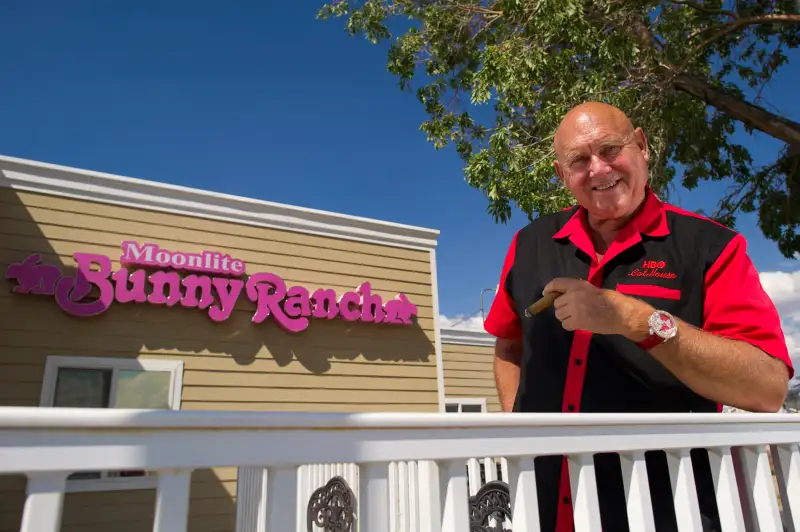 David Paul Morris—Bloomberg via Getty Images
This week the owner of Nevada's Bunny Ranch, the legal brothel featured in the HBO series Cathouse, announced a new perk for his sex-worker employees: He will match their student loan payments 100% for two months, up to the amount they make as prostitutes at the ranch.
Brothel owner Dennis Hof says he was inspired by the growing number of debt-laden college students he's seen turning to sex work as a fast way to pay off their loans. His offer covers payments for education at any two- or four-year university.
"I had a University of Michigan cheerleader named Krissy Summers come to the Bunny Ranch a few years ago after she was $40,000 in debt with student loans," Hof claims in a statement. "She paid them all off in two months."
(Assuming Bunny Ranch workers make $3,000 per week—or "considerably more," as CNBC has previously reported—Hof's story is plausible.)
Luckily, sex work is not the only job that will help cover your student loan debt.
A growing number of employers, including consulting giant PwC, have announced new benefits programs that provide extra cash for student loan payments—on top of more typical benefits, like 401(k) retirement plans.
These programs are still rare: Fewer than 5% of employers currently offer paid student loan relief benefits. But proposed pieces of legislation at state and federal levels seek to increase tax incentives to companies that institute student loan relief programs, which means workers of all stripes could see these benefits in the future.