The Surprising Costs of Selling a Home Can Easily Top $15,000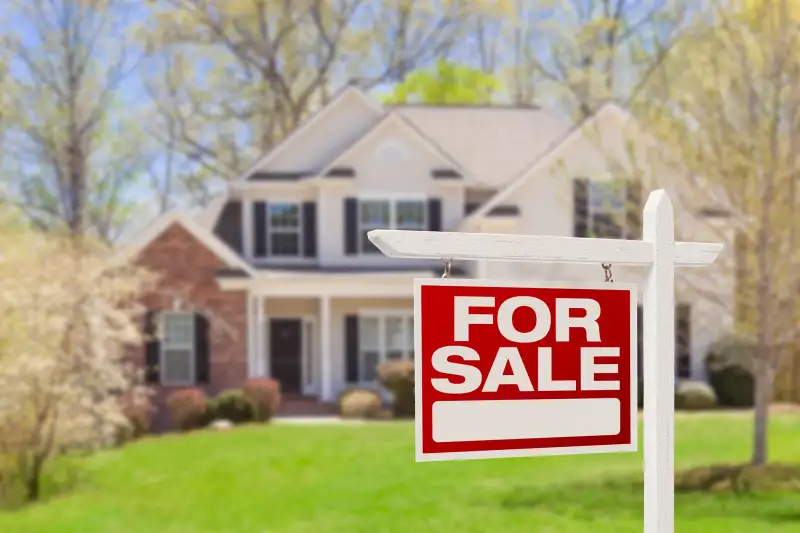 This is supposed to be a "seller's market," with home prices across the country on the rise while the number of homes available for sale dwindles.
Still, that doesn't mean unloading your own home comes cheap.
In fact, the hidden costs of selling a house can run anywhere from $10,000 to as much as $55,000, depending on where you live, according to a study by Zillow and the online services marketplace Thumbtack. Nationally, the average is nearly $15,200.
"For those planning to sell this year, take your time to research all the costs you could be responsible for and how they may affect your profit, or even budget for your next home," says Jeremy Wacksman, Zillow Group chief marketing officer.
These overlooked expenses generally fall into two big categories:
* CLOSING COSTS
National Average: $12,500
Highest Cost: San Francisco — $51,500
Lowest Cost: Indianapolis — $8,200
The biggest chunk of your closing costs, by far, goes to your real estate agent. Commission fees, on average, eat up about three-quarters of your selling costs.
Your listing agent generally commands 6% of your home's selling price, which means sellers in more expensive, and hotter, markets will have to cough up more. That's why closing costs in San Francisco, which according to Zillow has a median home value of nearly $1.2 million, are so high.
But there are more to closing costs than just agent fees. There are legal fees and, depending on where you live, sales and transfer taxes to consider. Seattle residents, for instance, pay an average $8,654 in taxes on the sale of of their homes.
HOME PREP COSTS
National Average: $2,650
Highest Cost: Los Angeles — $4,000
Lowest Cost: Columbus, Ohio — $1,500
Even if you're in a really hot market, don't assume you can just put up a "For Sale" sign. You'll also want to make your house look presentable, if for no other reason than to jack up your asking price.
This includes basic services like cleaning the carpets ($124), slapping on a fresh coat of paint ($1,141), and staging your home for photos and open houses ($1,208).
But home prep isn't limited to these services. Other costs could include house cleaning, lawn care, and storage costs to help you de-clutter your home while it's on the market.
"Sellers need to consider these additional, often necessary costs when planning to put their home on the market," notes Thumbtack economist Lucas Puente.