Look Inside the Apartment Justin Timberlake and Jessica Biel Just Bought for $20 Million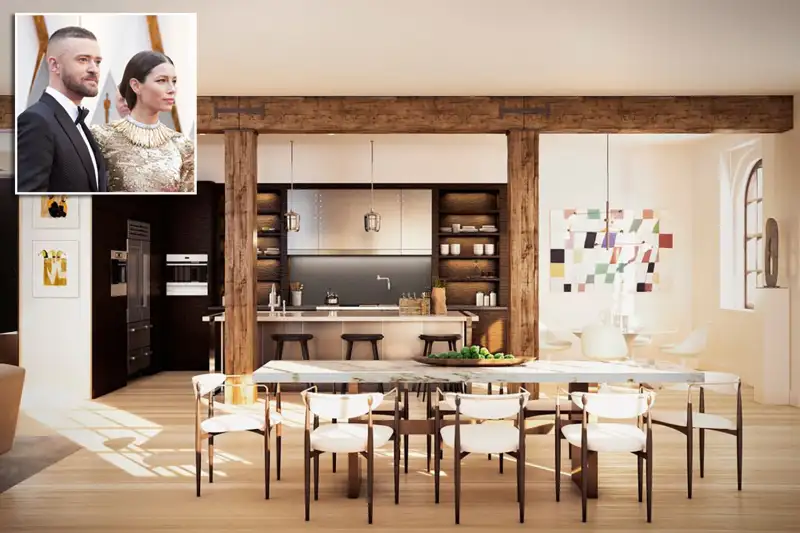 Apartment: courtesy of Trulia
Actress Jessica Biel and her pop star husband Justin Timberlake recently inked a $20.2 million deal to buy an apartment in a building in the Tribeca area of New York that's also home to Harry Styles, Jennifer Lawrence, and Blake Lively and Ryan Reynolds.
The penthouse — which they nabbed for $7 million below list price — is a 5,400 square-foot shrine to the 1% includes four bedrooms, six bathrooms, and such basic amenities as an indoor swimming pool, adjacent Turkish bath, and a 5,000 square foot paparazzi-proof rooftop.
Biel and Timberlake will also be able to enjoy a 4,000-foot courtyard, where their tyke can roam free in a designated play area, while their favorite vignoles chills in the building's climate-controlled wine cellar.
Their penthouse, which is 30 times more expensive than the average New York City home, was purchased at a 26% discount from the original asking price, demonstrating that even in a seller's market, stars are able to leverage their wattage to score celebrity discounts.
"Justin got that $7 million discount in part because of who he is," Metro Loft developer Nathan Berman told the New York Post. "We want people like that in the building."
If only that esprit de corps extended to the real estate goings-on of the less affluent.
Of course, some celebs end up being star-crossed when it comes to real estate.
Glitzy celebrity marriages often end in splashy tabloid divorces, which can result in regrettable housing decisions. Singer Katy Perry, for instance, lost more than a million dollars, per Trulia, on a house that was meant to be shared with her one-time husband and comedian Russell Brand.