2 New Easy Ways to Shop at Costco Without Actually Going to Costco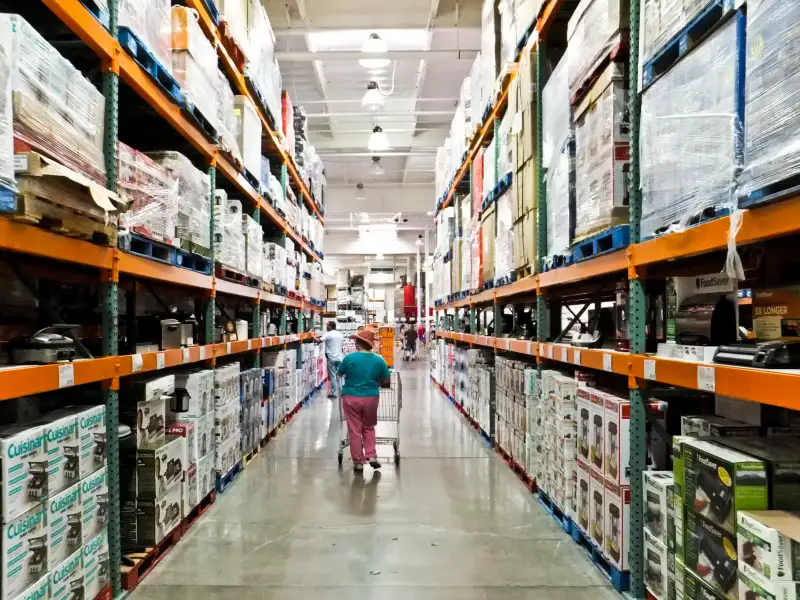 Steve Proehl—Getty Images
It just got a lot easier to do your grocery shopping at Costco without actually enduring a trip to one of their dauntingly huge stores. The warehouse club, which has long lagged behind competitors in terms of online shopping options, introduced two new grocery delivery services this week.
The two new online grocery programs from Costco consist of the following:
• A two-day delivery service for items on the Costco website marked "CostcoGrocery," with free shipping for orders of $75 or more. Fresh foods are not available with this option. But hundreds of items that don't need to be refrigerated and could survive in your pantry or closet—cereal, canned vegetables, coffee pods, laundry detergent, cases of soda or juice boxes, toilet paper—are valid for orders.
• A same-day delivery service through a partnership with Instacart, in which a wider selection of products—nearly 2,000 items, including produce, meat, and other fresh foods—is available for orders in most metro areas. A 10% service fee is added on top of all of these orders, and shoppers get free shipping only if order totals are more than $35.
Costco chief financial officer Richard Galanti told the Wall Street Journal that the new online grocery shopping programs come with cheaper prices compared to the company's previous limited e-retail services, but the Costco website states plainly that shoppers will find cheaper prices in Costco warehouse stores.
Shoppers can expect to pay even higher prices compared to the store if opting for the Instacart service. "Prices are generally 15% to 17% higher than warehouse walk-in price," Costco's website explains. "In addition a 10% service fee will be added to your order at checkout."
Grocery industry analysts and investors alike have long been concerned that Costco was failing to attract millennial shoppers, who are supposedly less like to own cars and live in the suburban areas where Costcos are typically located. By expanding online shopping options, Costco hopes to better reach this key shopping demographic, as well as more customers in general.
Costco's new moves also seem motivated by the urgency to better compete against Whole Foods, which was purchased by Amazon recently and has shown signs of following the Amazon playbook in terms of cutting prices on some groceries.
Recent reports indicate that lower prices at Amazon-owned Whole Foods have been helping it to steal customers from grocery competitors like Trader Joe's. But some people say Whole Foods' price cuts are very limited, and amount mostly to hype.
"We [check prices at] Whole Foods twice a week in many, many markets around the country and we're kind of scratching our head," Costco's Galanti said to the Wall Street Journal. He also said there is no sign that Costco is losing shoppers to Whole Foods.
Granted, it's in Costco's best interest to say such things. But independent price-comparison studies seem to agree with what Galantis is saying in terms of Whole Foods' pricing. Even as Whole Foods has significantly lowered prices on some items, prices on the vast majority of products in the store have not changed—and overall, Whole Foods is still a very expensive place to go grocery shopping.