The Hottest Trend in Craft Brewing Is Beer That Doesn't Taste Like Beer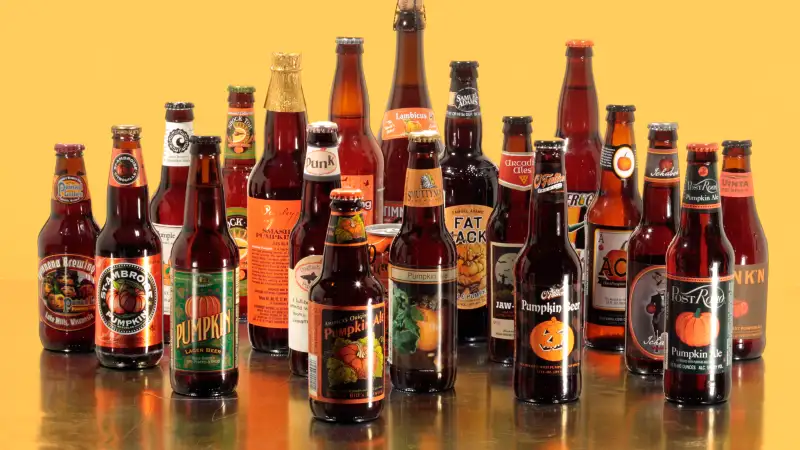 Chris Walker—MCT via Getty Images
Lately, the taps at your local watering hole have become good indicators of what season it is. Does every other one include lemon or grapefruit? It's probably summertime. A profusion of pumpkin? That would be autumn.
There's plenty of room for subjectivity on what makes a beer taste good. Budweiser has been alternately sneering at more offbeat flavors and backpedaling after critics point out that the beer giant is snapping up the microbreweries that put those bolder brews on the map in the first place. Tastes vary widely, and one drinker's refreshing is another's revolting.
But if it seems like it's getting ever more difficult to find a beer that tastes like, well, beer, these days, you're onto something: The number of new flavored offerings breweries large and small are rolling out to the marketplace has exploded by a whopping 80% over a five-year period, according to new data from market research firm Mintel.
In 2010, 15% of the new beers introduced were flavored beers. Even though that number might sound awfully high to purists, it's just a drop in the keg: Last year, 27% — yep, more than one in four — new beers that came onto the market were flavored varieties.
"The importance of flavored beer is confirmed by the fact that 57 percent of beer drinkers who increased their beer consumption in 2015 credit this increase to a wider availability of flavors," Mintel said.
Beverage industry analysts say changing consumer tastes and a desire by brewers to woo young adult women, who typically haven't been big beer consumers, are behind the burst of flavors. Women between the ages of 22 and 34 were the most avid consumers of flavored beers, researchers found. The growth of the related hard cider category also helps bolster the flavored-beer boom because it exposes drinkers to other, fruit-forward alcoholic beverage options.

Perhaps unsurprisingly, the shift towards sweeter tastes and flavor profiles (chocolate, spices and the ubiquitous pumpkin are especially popular, Mintel said) can be attributed to the burgeoning number of millennial consumers.
The rise in flavored beer goes hand-in-hand with the explosive growth in craft beer, which nearly doubled in share between 2010 and 2015 and now makes up more than 10 percent of all beer sales in America.
For drinkers weary of everything from apricot to watermelon turning up in their beer, this probably isn't awesome news, but it's great for brewers. Higher dollar sales for beer, which have been prompted by the craft beer movement and the push into more experimental formats, helps them offset the slide in volume that's been plaguing the industry's big players since the recession. It's part of the reason by big beer manufacturers have been so eager to buy up craft breweries.
Read next: Big Beer's 5-Point Plan to Crush the Craft Beer Revolution
"Innovation and a wider variety of beer options – including styles, flavors and packaging formats – could help to stave off stagnation and retain the patronage of beer drinkers," Mintel food and drink analyst Beth Bloom said in a release.