Here's the Surprising Restaurant Where People Rack Up Big Tabs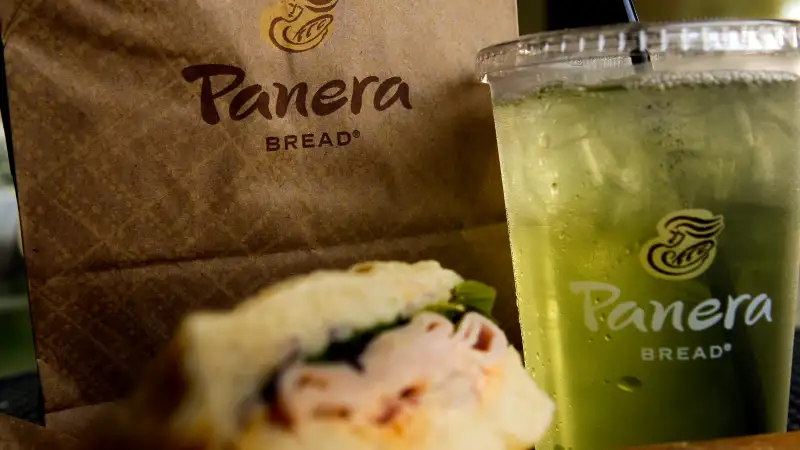 Bloomberg—Bloomberg via Getty Images
If you're eating at a sit-down restaurant chain like Chili's or Applebee's, you might expect to pay more than if you ate at, say, McDonald's or Subway. But you might not expect to pay nearly $40 to eat at Panera Bread.
A new study by Certify, a company that processes corporate expense reimbursements, took a look at the most-frequently expensed restaurants and how much business travelers spend there. Panera was the third-most popular chain, behind Starbucks (which is far and away the top breakfast spot) and McDonald's, respectively. But unlike the average $11.55 tab at Starbucks and $8.75 at McDonald's — which was the cheapest average bill in the study — Panera tips the scales with an average ticket of $39.52.
A Gluttonous Look at 8 of the Most Expensive Burgers Ever
At Chipotle, a top Panera rival in the upscale fast-food category the industry has dubbed "fast casual," the average check was just over half the amount people spend at Panera: $21.45. Even people eating at sit-down places like Chili's and Applebee's spent less than Panera customers in the study: Their averages were $34.66 and $35.46, respectively.
And if you're looking for a true bargain meal, Certify found that McD's was the lowest, followed by Burger King and then Taco Bell, all of which had average checks of less than $10.