You Could Be Entitled to $300 if You Received This Spam Call. Here's How to Check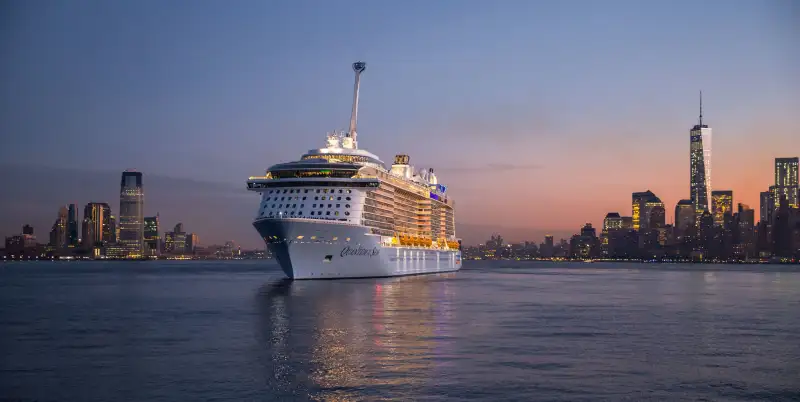 Jonathan Atkin—Royal Caribbean International
The most effective way to fight telemarketers? Sue them and force a settlement—one worth up to $12.5 million.
A Chicago judge approved a settlement last month that forces Carnival, Norwegian, Royal Caribbean, and a marketing company that worked with them to pay up for spamming people with pre-recorded telemarketing calls that promoted the cruise lines.
The problem? These calls allegedly violated the federal Telephone Consumer Protection Act, or TCPA, because the marketing company contracted to initiate the calls, Resort Marketing Group, didn't have people's permission to contact them.
If you received one of these calls, you could get up to $300 per call you received (up to $900 per phone number). To find out if you qualify, you can check out the class action's website and search to see if your phone number qualifies.
The suit, filed by Philip Charvat in 2012, claims Resort Marketing Group contacted thousands of people through a telemarketing campaign on behalf of the three cruise lines. But he claims that neither Resort Marketing Group nor the cruise lines ever received prior express written consent from him allowing them to contact him in that manner—a step that's required under the TCPA.
If the cruise lines and marketing company—all of which are named as defendants—were found to have willfully violated the TCPA, they could have faced damages of up to $1,500 per call. The settlement reached covers a lower amount, and is worth a total of $7 million to $12.5 million, depending on the number of claims filed.
According to the settlement agreement, only those who have their phone numbers are listed in Resort Marketing Group's database are eligible for a payment. The pre-recorded calls went out between July 23, 2009 and March 8, 2014. All claims must be postmarked by November 3, 2017, or electronically filed by 11:59 p.m. (PT) on November 3, 2017.