People Are Paying to Take Cruises on Shipping Freighters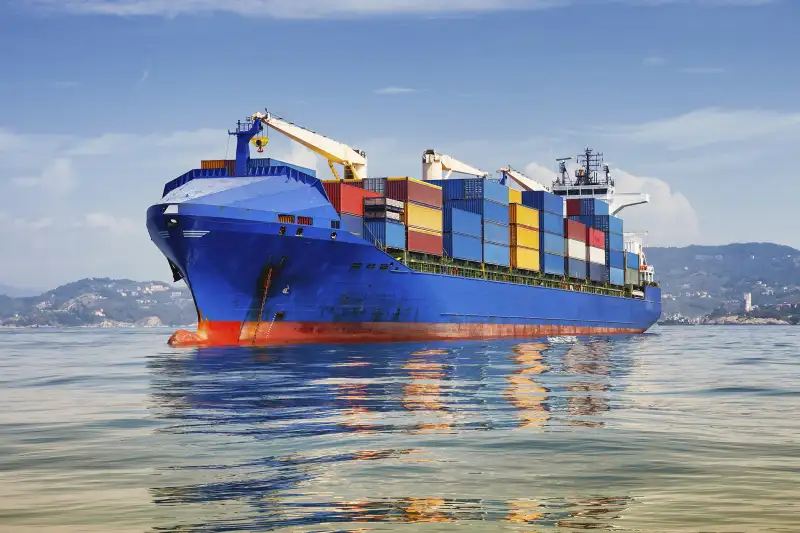 Cruise by freighter is the newest minimalist travel trend. And while you might think a container ship would be a cheap way to sail the high seas, turns out this unlikely excursion is surprisingly expensive.
Travelers are paying about $115 a day to sail on ocean freighters, which typically carry cargo and crew members, not paying passengers. That's a more expensive daily rate than a trip aboard some of the most popular luxury cruise liners, according to Bloomberg. It only costs about $90 a day for a last-minute, seven-day Caribbean jaunt on a Carnival ship, for example—and unlike a working freighter, that includes plenty of onboard activities and entertainment.
Shipping companies are trying to make up for lost revenue in a slowing global economy by offering up space on ships for the adventurous passenger, who reportedly brings in 10 times more revenue than a 20-foot-long cargo container. A quick web search for "passenger freighter travel" yields dozens of links for companies that offer travelers information and bookings. Maris Freighter Travel, for example, even offers a "speciality" cruise on a luxury cargo ship that spends two weeks plying the waters of French Polynesia for a starting rate of $3,024 with taxes.
Even on bare-bones freighters, there are enough amenities to keep travelers at least moderately entertained. Passengers are fed three meals a day (which they eat with the ship's officers), can rent movies and music, and of course find plenty of solitary nooks and crannies for reading. The freighters also offer passengers the option to buy booze on what Bloomberg says is the "honor system," whatever that means. (You probably won't get 137 beers like you would on this Norwegian cruiser, or unlimited drinks on this one.)
Another appeal of taking a cruise on a freighter is that you can potentially transport large items, like your car if you're making an overseas move. Rates for cars "start at about $1,500 and $500 for motorcycles," according to Maris, though that doesn't include passenger fare and tariffs.
If you think you might like to take a freighter cruise, you'd better plan ahead. Typically a freighter can host only four to 12 passengers at a time. About three-quarters of the people who inquire about reservations are turned away. Freighter Expeditions, an Australian freight travel company, recommends booking six months in advance, especially for the most popular routes (most in-demand are those between Europe and China).
But if a two-week trip from Seattle to Shanghai aboard a freighter sounds like your kind of R&R, set aside about $2,000—and pack plenty of reading material.