Crypto Is Off to a Strong Start This Year. Can the Rally Continue?
Money is not a client of any investment adviser featured on this page. The information provided on this page is for educational purposes only and is not intended as investment advice. Money does not offer advisory services.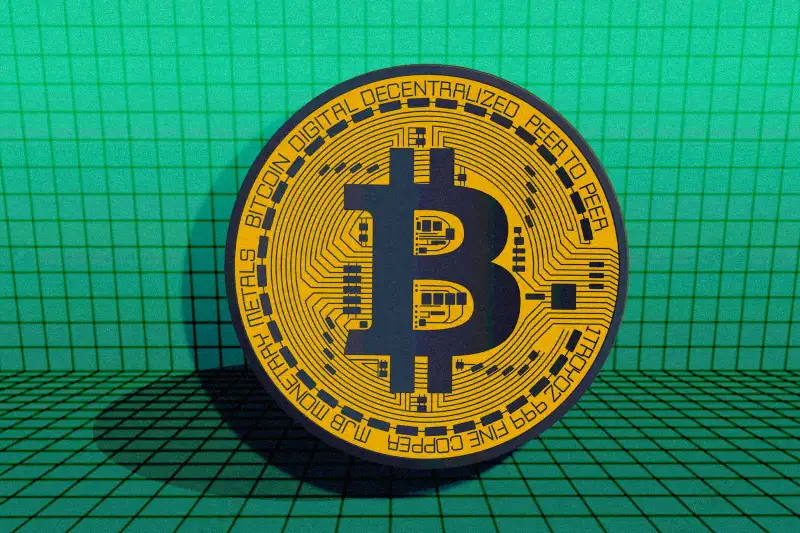 Eddie Lee / Money; Getty Images
Cryptocurrency prices aren't nearly as high as they were during their glory days in late 2021, but they're giving investors reason to be bullish once again.
Bitcoin's price has topped $30,000 per coin for the first time since June of 2022, and fellow cryptos like ether and crypto-centric stocks like Coinbase have rallied this year as well. Meanwhile, traditional financial firms continue to explore entrances into the crypto world, with Nasdaq expected to soon launch its crypto custody platform.
But the crypto industry is still reeling from a rough 2022, which saw the implosion of trusted firms like FTX and interest rates hikes that weighed on the prices of financial assets. Is crypto prepared to continue its rally into the second quarter?
Bank collapses hit crypto
On Tuesday, bitcoin reclaimed the $30,000 per coin price mark once again. The largest crypto by market value has rallied around 80% since the beginning of 2023.
Some in the crypto industry say bitcoin could test its all-time highs this year — or even surpass them. For example, crypto exchange Gemini's chief strategy officer, Marshall Beard, recently told CNBC that bitcoin could rise to a price as high as $100,000 per coin. Others are less convinced, thanks to factors like the recent string of bank collapses putting pressure on cryptos.
Morningstar senior research analyst Madeline Hume says there will likely still be ripple effects from the shuttering of large, crypto-adjacent businesses during the first quarter of 2023.
"We do expect the crypto market to continue to digest the knock-on effects of the closure of Signature Bank and Silvergate," Hume says. Silvergate Bank, a crypto-focused bank, announced its decision to wind down operations in March amid regulatory scrutiny. Signature Bank, while not explicitly a crypto-centric bank, was a major crypto lender, and followed Silvergate Capital into closure just days later.
Hume points out that the two banks were "key on-ramps for people looking to exchange dollars for crypto," and their closures mean fewer opportunities for new money to flow into the space.
The outlook for crypto also — like the outlook for stocks and bonds — depends in part on what's next for interest rates. In an attempt to reign in inflation, the Fed has been raising interest rates, making it more expensive to borrow money. This tends to have a negative effect on the price of speculative assets like crypto. A recent report from Bank of America cautioned that crypto could be in for a tough year amid those rate hikes.
Continuing adoption and regulation of crypto
Despite the challenges facing crypto, we're still seeing crypto adoption among major institutions — a move that experts have said helps legitimize the asset class.
For example, Nasdaq, a major exchange, is expected to roll out a crypto custody service by the end of the second quarter, pending regulatory approval. This news follows the expansion of Fidelity's crypto trading services to almost all of its retail accounts.
Regulation also continues to be top of mind among crypto investors. Crypto platform Coinbase recently received a warning from the Securities and Exchange Commission (SEC) saying that the regulator had identified potential violations of U.S. law related to some of its crypto products in just the latest example of a crackdown on the industry.
Growing regulation is a polarizing topic among crypto investors, but many experts argue that regulation is good for crypto in the long run, mitigating risk for investors and potentially spurring inflows of capital.
Seasonality could continue crypto's momentum
Past performance is no guarantee of how cryptos will do in the future, but seasonal trends do give us some insight into how crypto could perform during the next few months. A recent analysis from CoinDesk shows that April is statistically one of the best months for crypto price growth. Bitcoin averaged a 17% return in the month of April throughout the last decade, the analysis found.
Crypto has also been more closely correlated with the stock market. We've seen that play out throughout the first quarter of the year, as crypto's rally came simultaneously with a stock market rally. April is historically one of the better months for the stock market.
More from Money:
Crypto Graveyard: Thousands of Coins Listed in Recent Years Have Already Failed
Analysts Predict These Cryptos Will Outperform the Rest of the Field in 2023
Will the Stock Market Rally Continue? Here's What to Expect After a Strong First Quarter